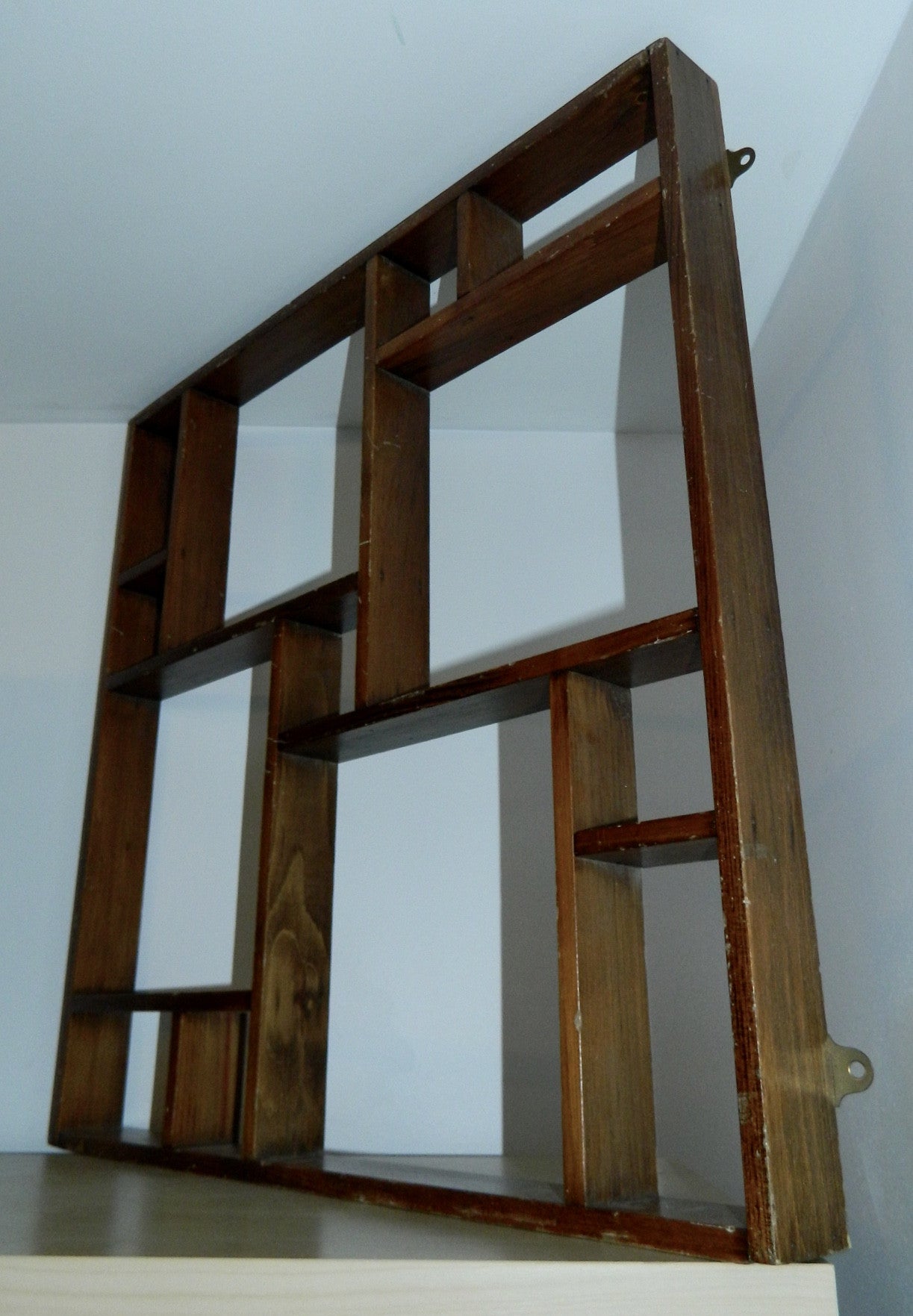 vintage 1950s shelf wood shadowbox 50s Mid Century hanging display MCM decor
Very large wood hanging shelf display with shadowbox effect.
Circa 1950s vintage and oh so Mid- Century Modern!
Likely a kit project or a decently executed DIY project, of decent to good quality and in fair to decent condition with some light nicks, scuffs, scrapes, etc. throughout.
Two metal hanging tabs on the back top edge.
A quick sand and wax could do wonders...
Looks to possibly be walnut?
Ideal for displaying small to mid sized knick- knacks like salt & pepper shakers, vintage Pez dispensers, thimbles, Matchbox cars, etc.
Measurements:
24- 3/8" wide, 24- 3/8" high
2- 1/16" deep
the largest (square) openings are 9- 9/16" wide and high
the rectangular openings are 5- 7/8" by 3- 1/4"
the small square openings are 3- 1/4" by 3- 1/4"
four of each compartment, with an additional small square in the center to allow for the offset spacing