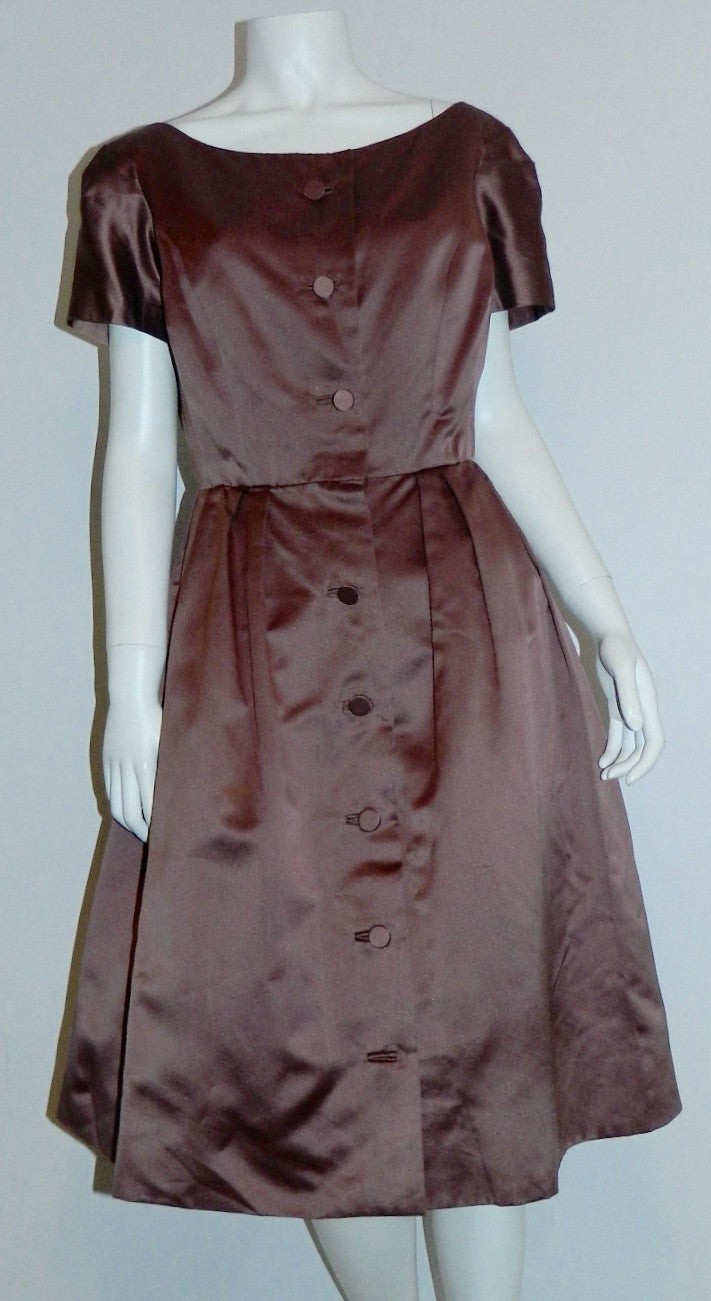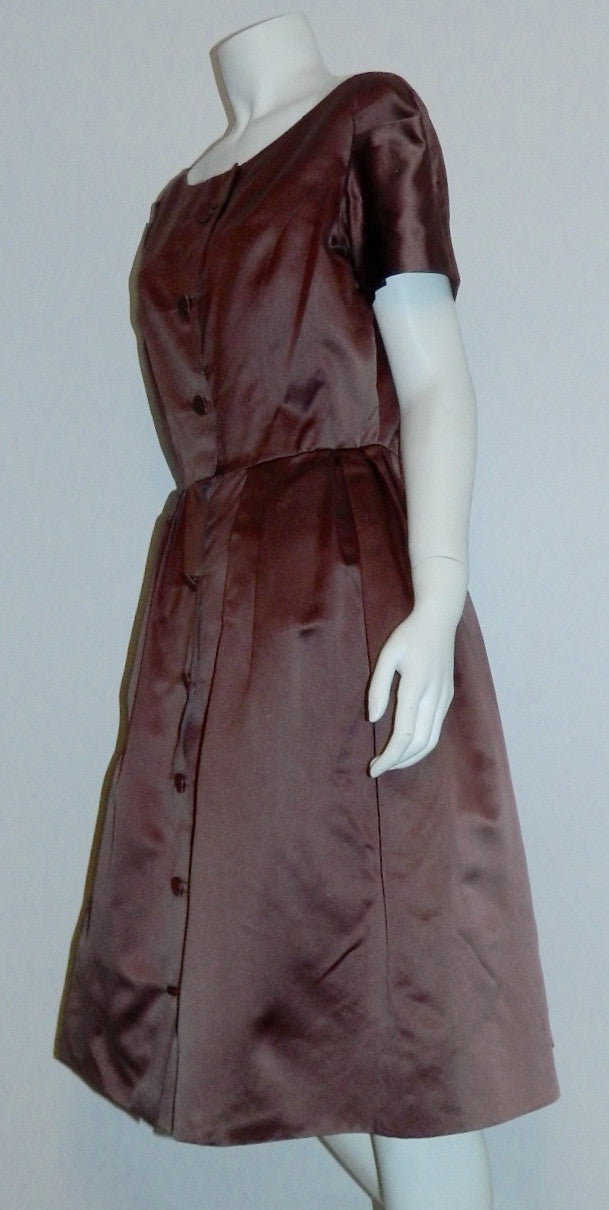 1950s silk satin party dress vintage Mildred Davis mauve 50s shirtwaist frock
Deep dusty rose / mauve silk satin full skirted party dress with "Mildred Davis, Inc., Baltimore" designer label, circa 1950s vintage. Widest scoop neckline, short sleeves with pleated detailing, Streamlined bodice with princess seaming tapers to the waistline. Inward facing pleats around skirt, falls to about knee length (based on height). Button front- the first five buttons are working, the last are detail only; there is a buttonhole only (no button detail) at the lowest pace. Fully lined/ backed in silk organza prior to construction. 
Condition is very good- very gentle signs of wear including the slightest discoloration to the underarms, and a couple of minor abraded blemishes to the skirt. Beautifully made, stunning color, styling, and shape. A very special dress!
Measurements:
approximately 16.5" shoulder allowance (no seams to measure off of, please use as a guideline only), 41" chest (20.5" across), 29" waist, 44" hips, 69.5" hem circumference, 16" bodice length, 25" skirt length, 41" overall length, 8.75" sleeve outseams (from edge of neckline to end of sleeves)