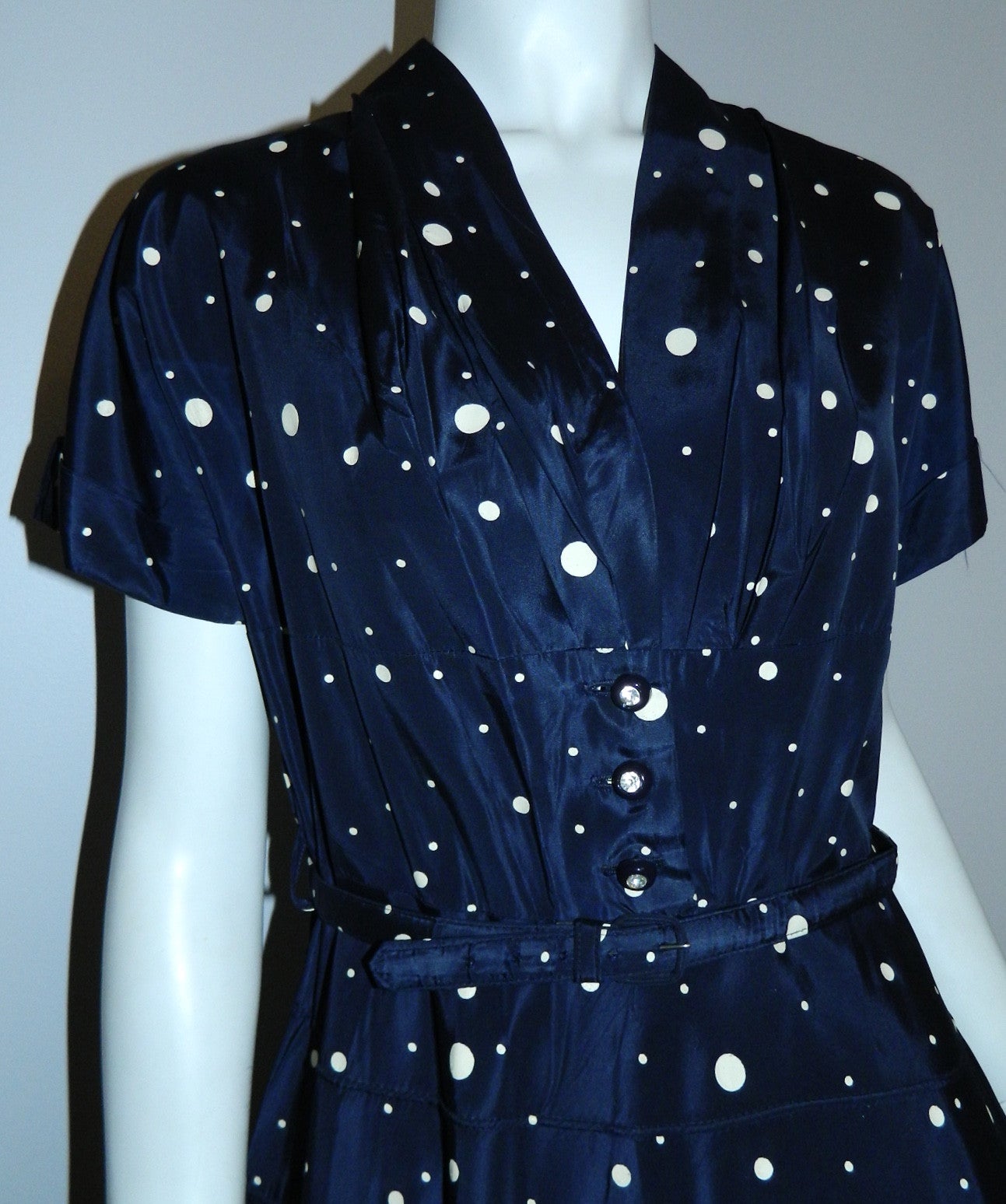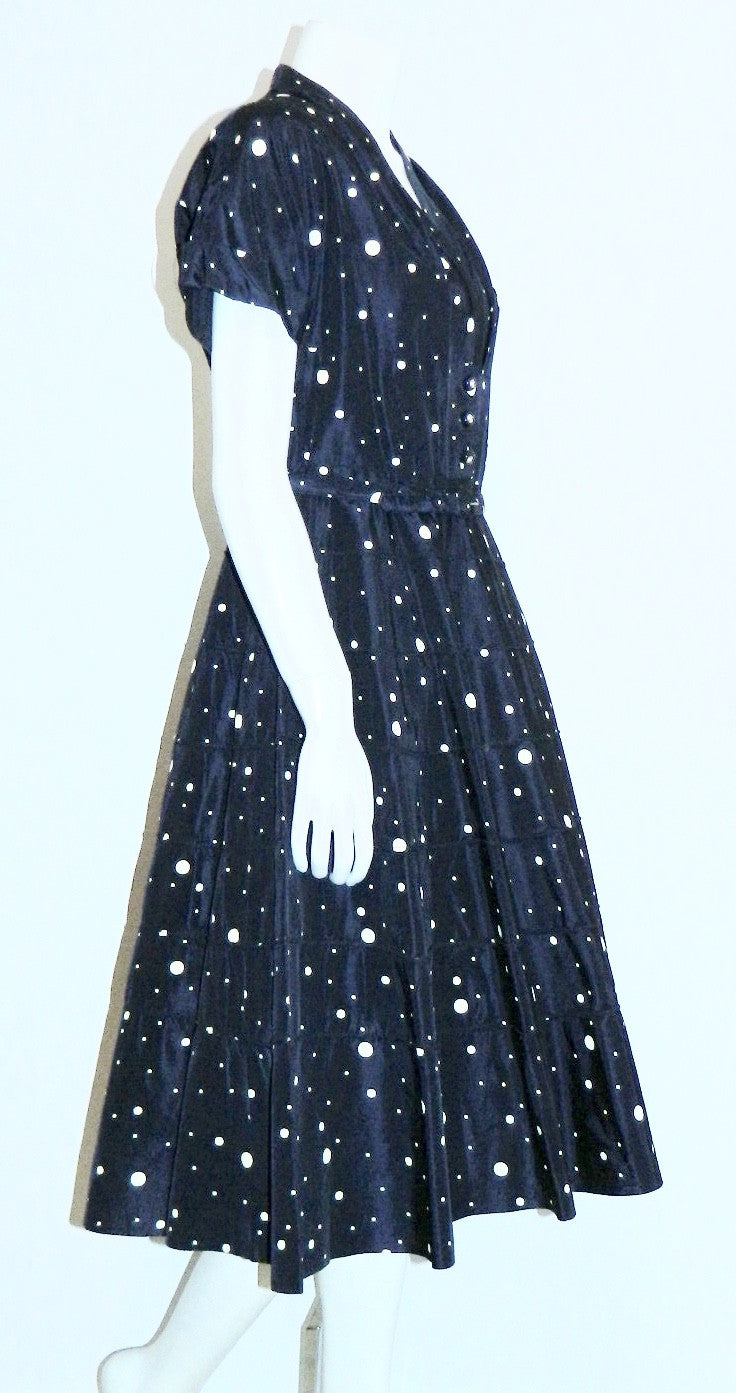 vintage 1950s blue polka dot dress / circle skirt / rhinestone buttons / New Look party frock
Navy blue taffeta dress with painted white polka dots in varying sizes, circa 1950s vintage. V- neckline, gathered bust to the wider waistline- with three rhinestone buttons. Cuffed cap- length sleeves. Matching narrow belt with covered buckle and basted back. Attached circle skirt with raised horizontal seaming for added depth, interest, and volume. covered silver metal Royal zipper up the left side seam.
No brand label, but there is a size tag of 16 1/2, please compare measurements below as this is best on a modern Medium or so. Content isn't noted, looks and feels like acetate, unlined. The polka dots screened on- with a bit of cracking and slight losses here and there, nothing major. The raised skirt seam detailing is every 3- 1/4" down the skirt, with what looks and feels like cotton stitch- corded to the underside to  create the raised effect.
Condition is good to very good overall- some slight discoloration to the underarms, as shown. Some of the screened dots along the shoulder show a bit of loss- the worst one is photographed- likely from being a hanger for years.When held to the light, there are a couple of very small smatterings of pinholes to the lower skirt- not nit cable when worn, but worth noting. A really pretty vintage dress!
Measurements:
36" to 42" chest (16" across the chest, with an extra 3" of play on each breast area given the pleating, if a fuller cupped gal, this is ideal), 32" waist (16" across, with belt option for cinching as needed), approximately 52" hip allowance, 112" hem circumference, 16- 3/4" bodice length, 28" skirt length, 44- 3/4" overall length, 12- 1/4" shoulder coverage (from neckline opening to end of cap- length sleeves). Matching belt is 3/4" wide, adjustable between 30" to 33" in length.