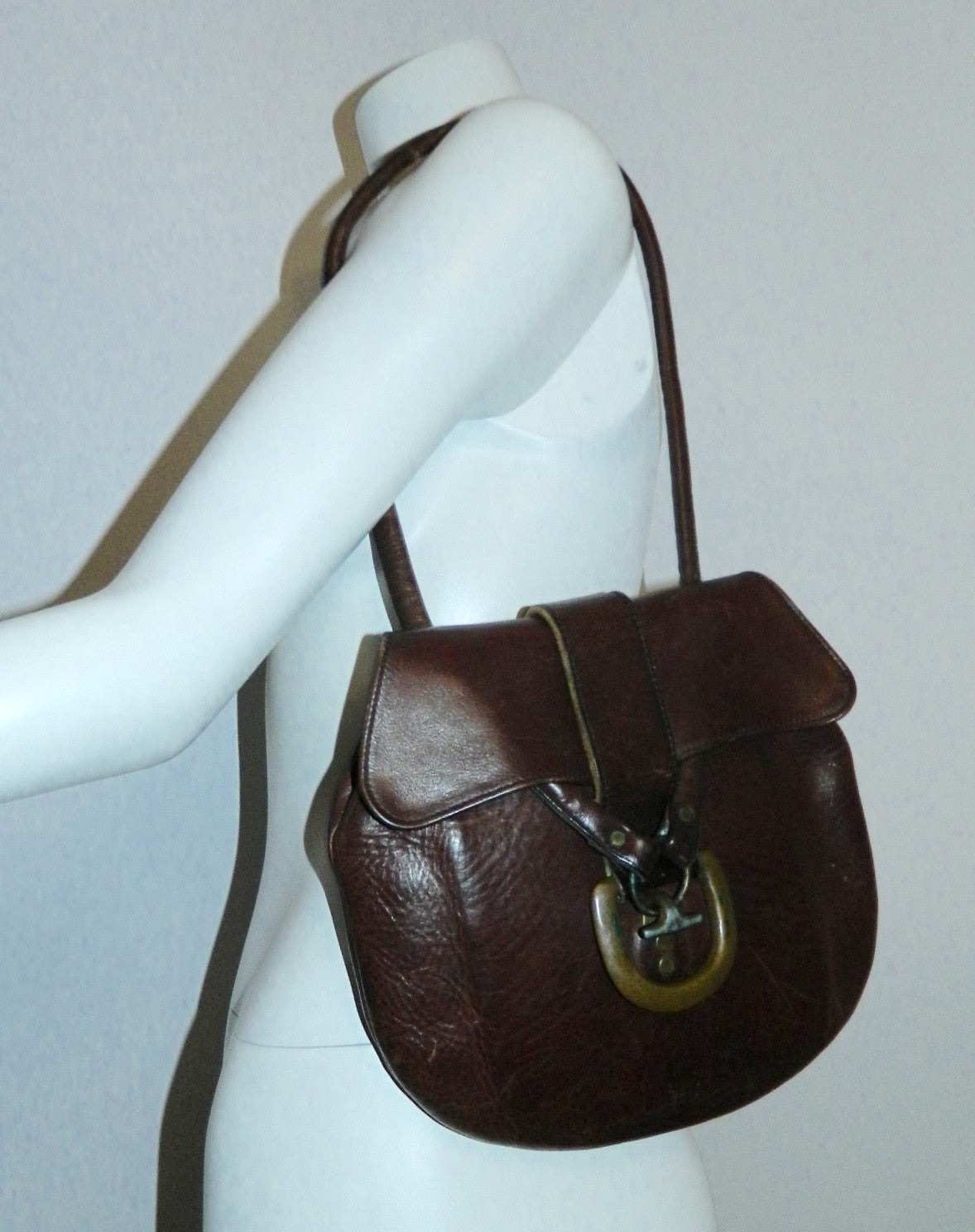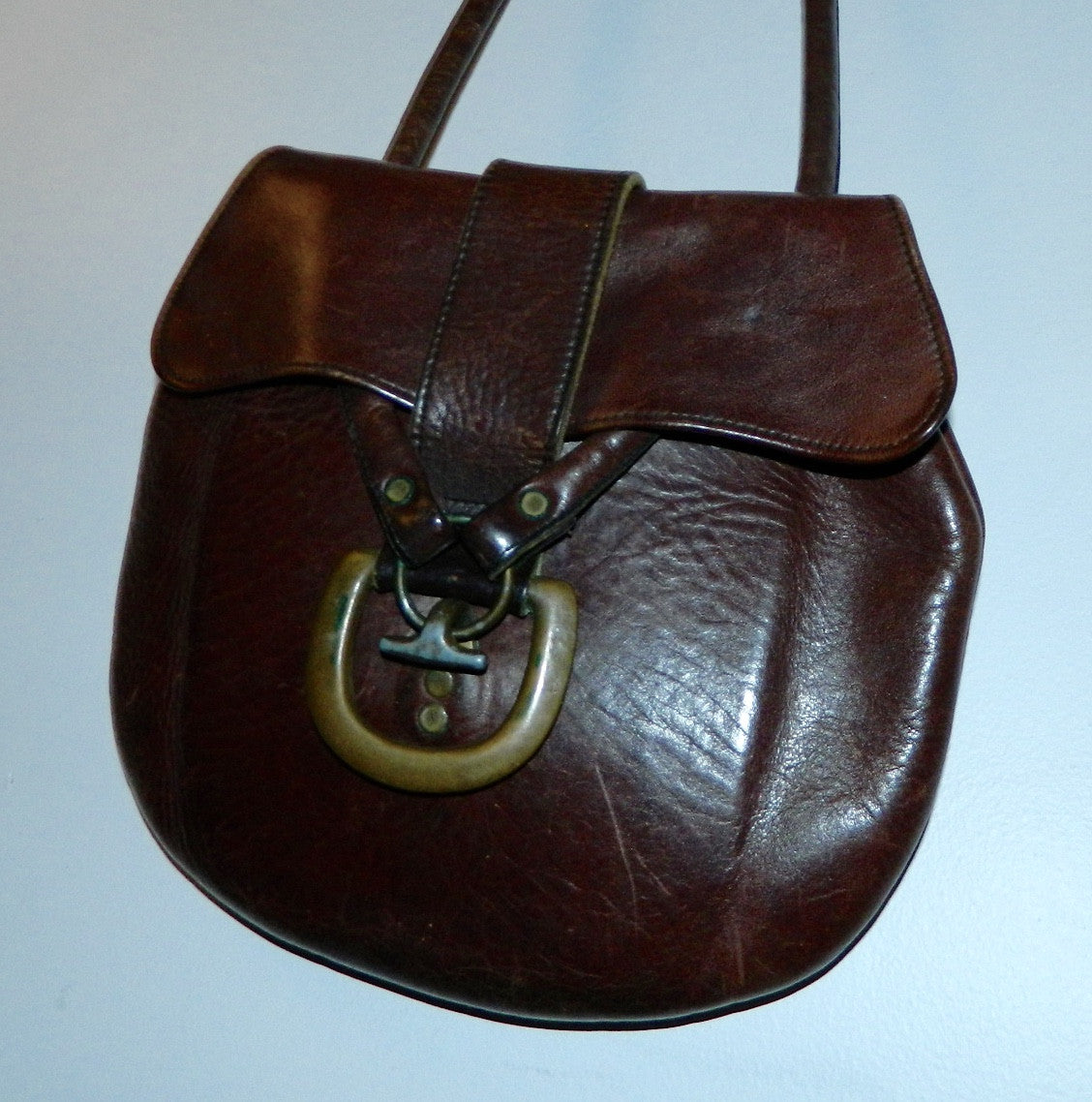 vintage 1970s purse brown leather Bort Carleton shoulder bag brass buckle
Scarce Bort Carleton dark brown saddle leather shoulder bag with unusual brass closure- circa very late 1960s/ very early 1970s.
Known primarily as a boot maker, this leather goods designer made high quality, lasting products out of sturdy materials that get better with age.
This mid- sized saddle style bag features a flap closure with a tension pull rolled shoulder strap- a brass ring hooks from under the flap onto a hitch/ tie off piece of brass. Western / equestrian motif!
There is a wide leather strap with a heavy brass buckle that runs beneath the rolled shoulder strap latch, securing the harness style tack design.
Rounded body, flat profile, bag expands a bit with contents, as shown.
Comfortably hangs from about lower chest to upper hip length and fits well into the curve of the body.
Unlined, with a leather patch pocket on the inner front wall, "Bort Carleton" leather patch on the inner back wall.
Thick yet supple leather puts even Cashin- era Coach and similar to shame.
Such a cool beauty!
Condition:
Some tarnishing to the brass metal hardware and rivets, adding to the vintage/ antiqued look.
The leather has held up beautifully, with some wrinkling, creasing and very slight darkening- color is a very rich and dark tobacco brown with tons of depth. Some scrapes to the back, as shown- again, vintage leather, very sturdy.
Obviously a vintage design- and really well made, this shows light wear/ signs of use, which actually make the bag look that much better.
Some minor marks on the interior, and some marks to the interior pocket. 
Incredible!
Measurements:
7" across the top edge
10" across the mid body
9" height
very narrow profile
23" long strap- approximately 11.5" drop from top of shoulder