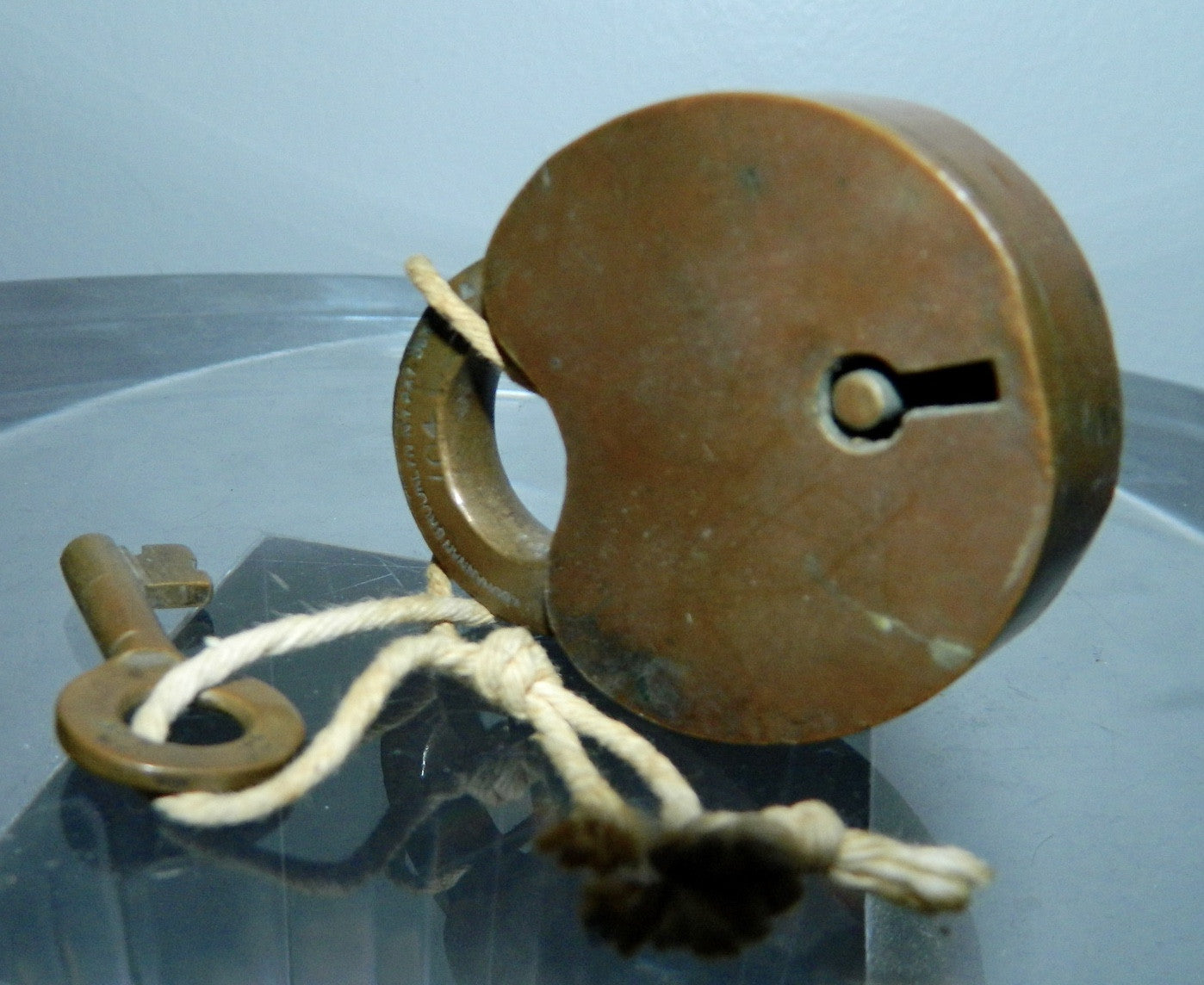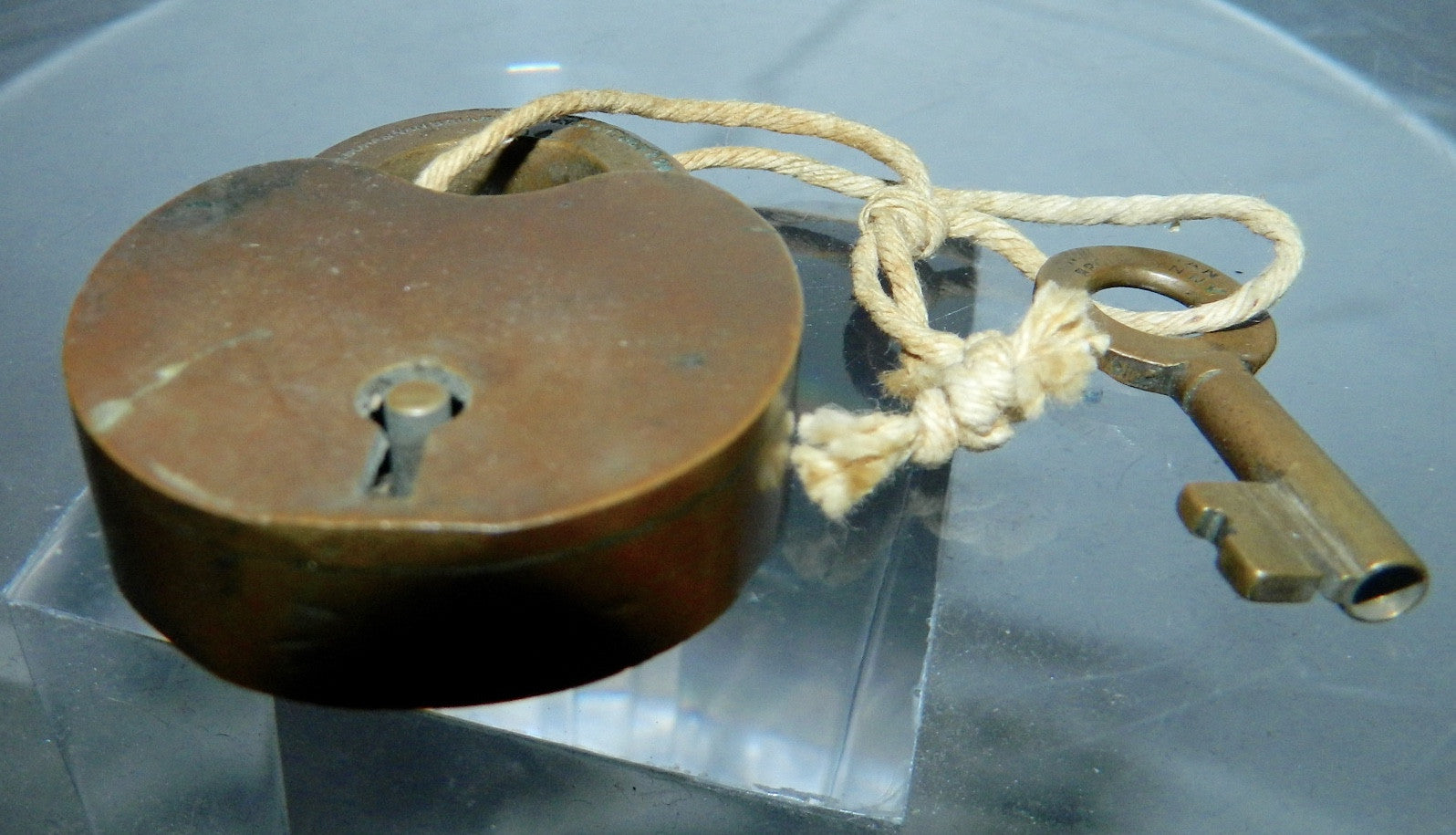 antique Bohannan bronze railroad lock padlock key 1879 patent 104
Beautifully patinated bronze railroad padlock and brass key by Wilson Bohanan of Brooklyn, NY, patent dated June 25, 79. Style 104, slightly ovular shape with cut out for swing top connection, corresponding key is attached with an old piece of cotton twine.
Used on railroad cars and switches. Dings, wear, scuffs, etc. from use, as shown. Weighs approximately 4 oz. Lock (closed) measures 2- 1/4" high, 1- 3/4" wide, 1/2" deep. Scans of original catalog from 1880 included in photoset (via padlocks.com), Bohannan company still in business. A wonderful, collectible piece of lock, Americana, and railroad history!