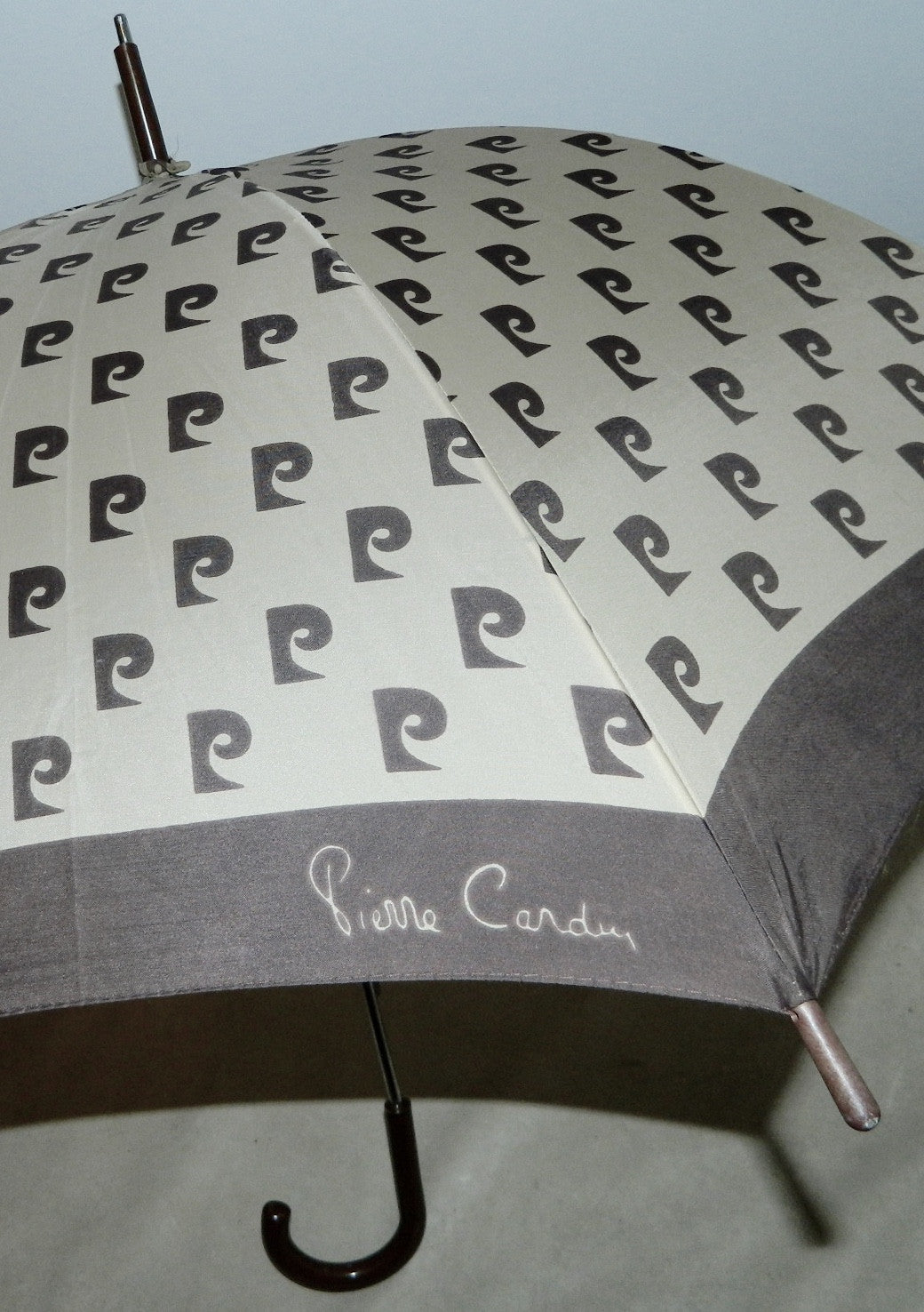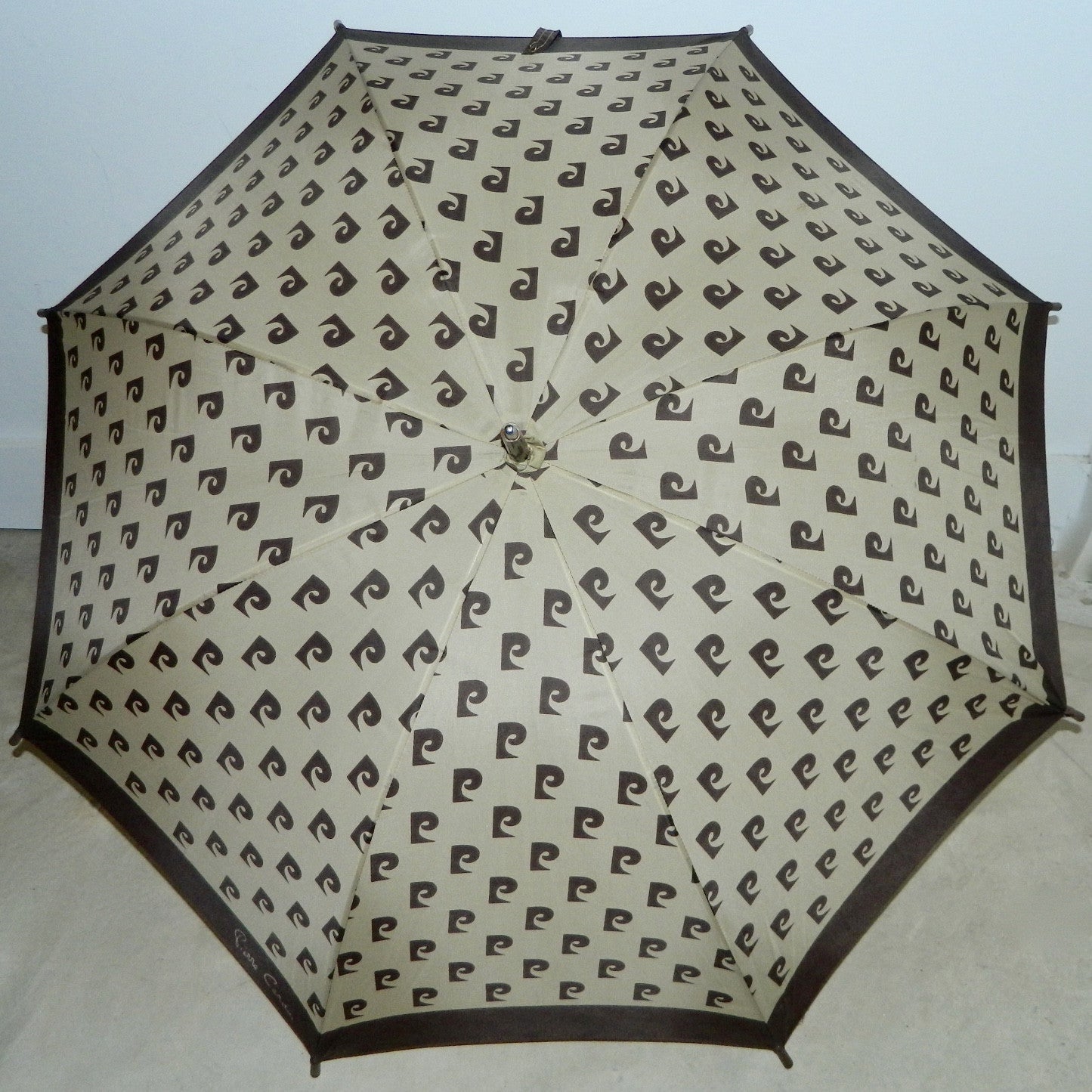 vintage 1970s Pierre Cardin monogram umbrella brown logo parasol
Tan and brown Pierre Cardin logo print nylon umbrella, circa 1970s vintage. Brown plastic curved handle, spoke trim, and top finial detail. Metal shaft and spokes, plastic slide latch. "Pierre Cardin" curves signature on the wide brown bottom band. Small paper "Pierre Cardin, 100% nylon, R.N. 19578, made in Taiwan" is attached to one of the interior spokes.
Condition is good to very good, as shown- top finial overlay has lost its tip and some shaft coverage. Otherwise, the plastic pieces show light scuffing from wear /use. The umbrella nylon fabric is quite clean throughout; completely hole and fray free. A very cool monogram designer piece!
Measurements:
33.5" overall length, 40.75" interior diameter spread (spoke end across to opposite spoke end), approximately 49" dome (measured spoke to spoke along the top dome)