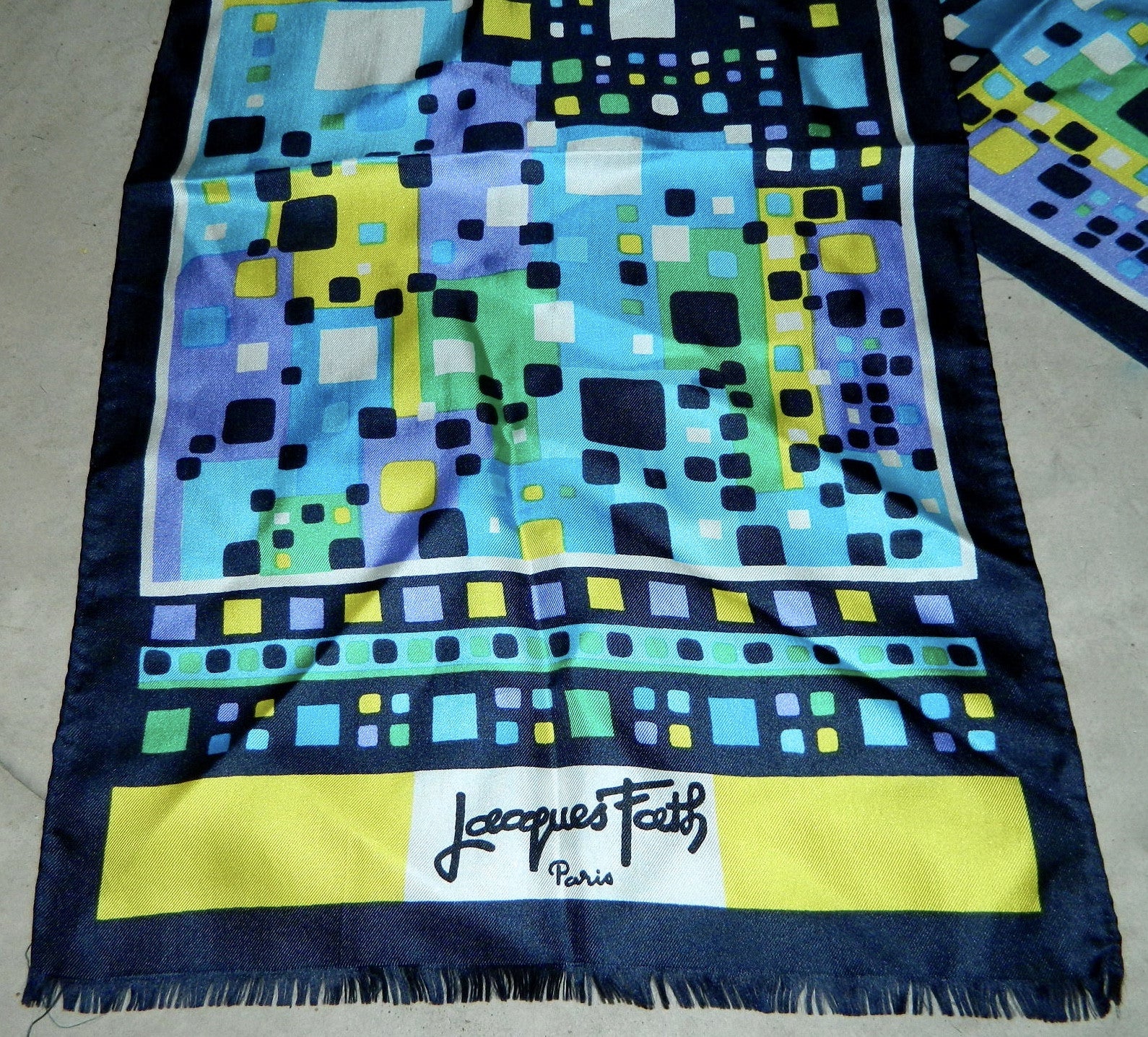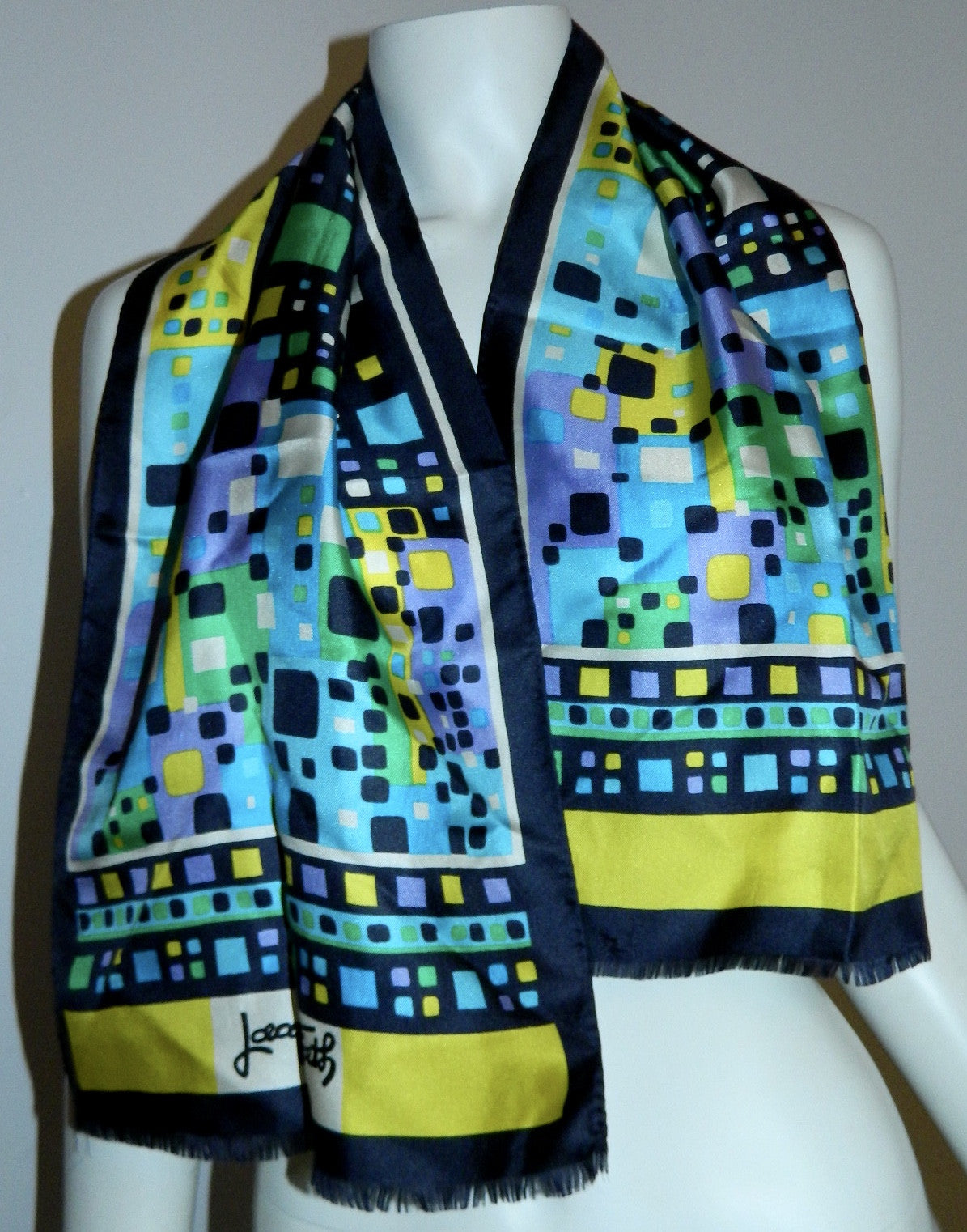 vintage 1970s scarf Mondrian squares Jacques Fath blue silk tuxedo scarf
Striking Jacques Fath oblong silk scarf, circa early 1970s vintage.
Navy blue background, overlapping squares of varying sizes in aqua, sky blue, navy, lilac, lime green, yellow and white.
Wide yellow stripe at each narrow end, "Jacques Fath, Paris" in cursive lettering at one end.
Rolled hems along the long edges, fringed ends along the narrow ends.

In very good condition- when held to the light, I can see a couple of thin snags/ runs and a few shifts in silk on the non- signature end- this presents very well and is of excellent quality.

Measures 11" x 42"