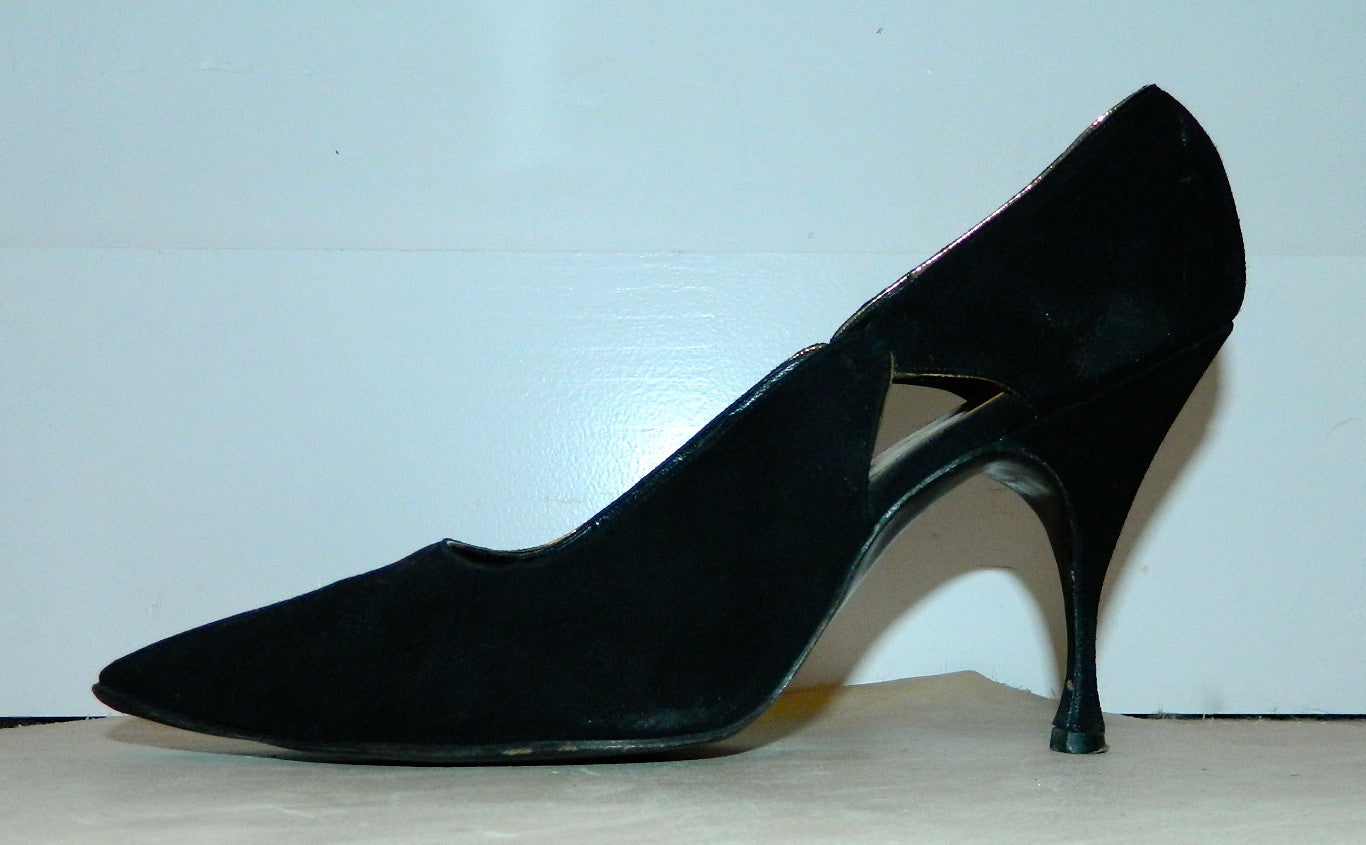 vintage 1950s black stiletto heels / Herbert Levine doeskin cutaway pumps / point toe 7 B
Stunning black doeskin stiletto heeled shoes by Herbert Levine, circa 1950s vintage.
Super pointy toes, overlapping detail at the sides of the feet with cut outs.
Narrow gold leather piping along the entire vamp edges and the cut- outs.
Leather insoles- bench made by Hess and Sons, Baltimore for Herbert Levine.
Heels are 3- 9/16" high.
In excellent vintage condition with light signs of wear- as shown; fit is true to size.
Measurements:
footbeds are 9- 34" in length, heel to toe (allow for that point toe!)
soles are 3" wide across the balls of the feet