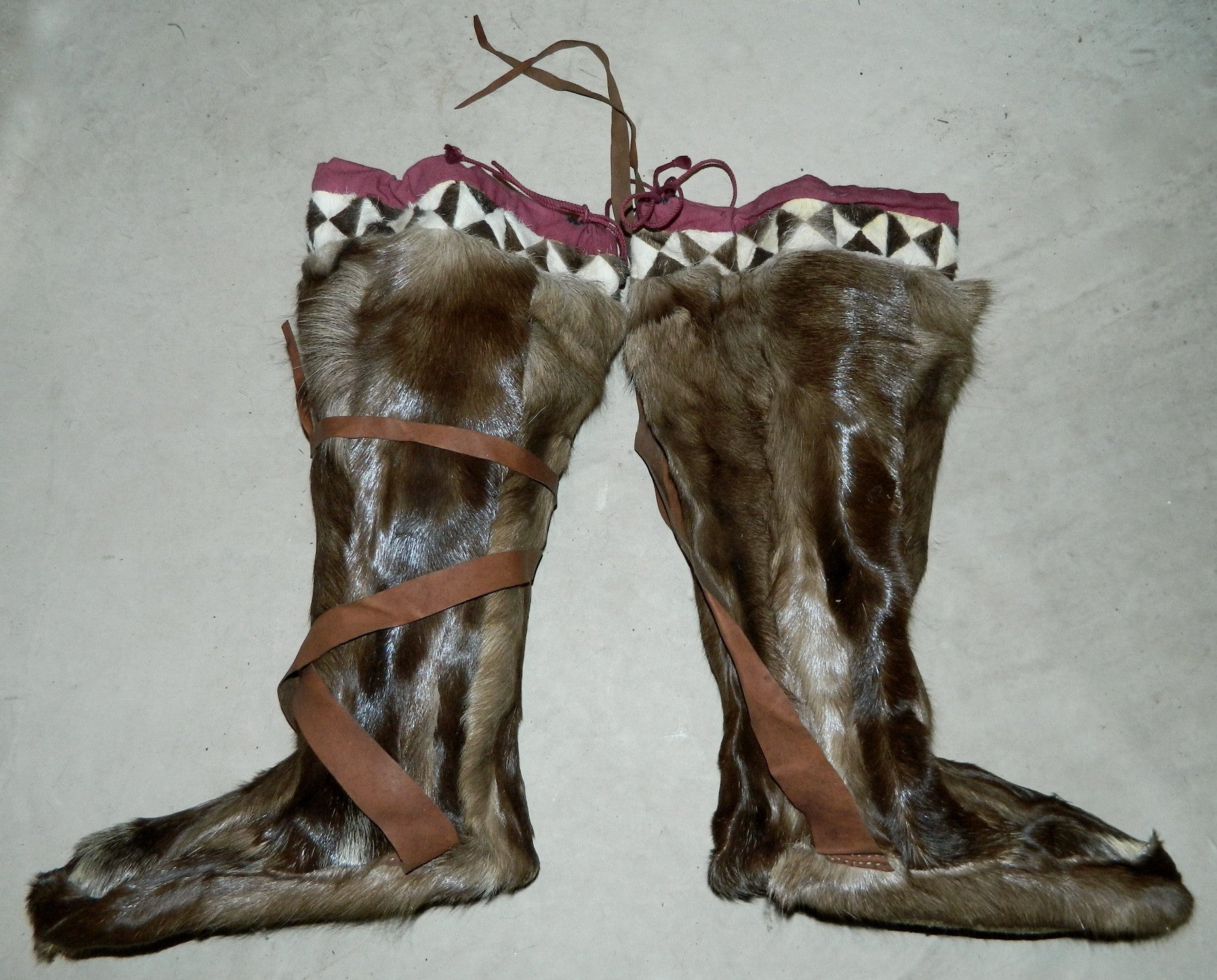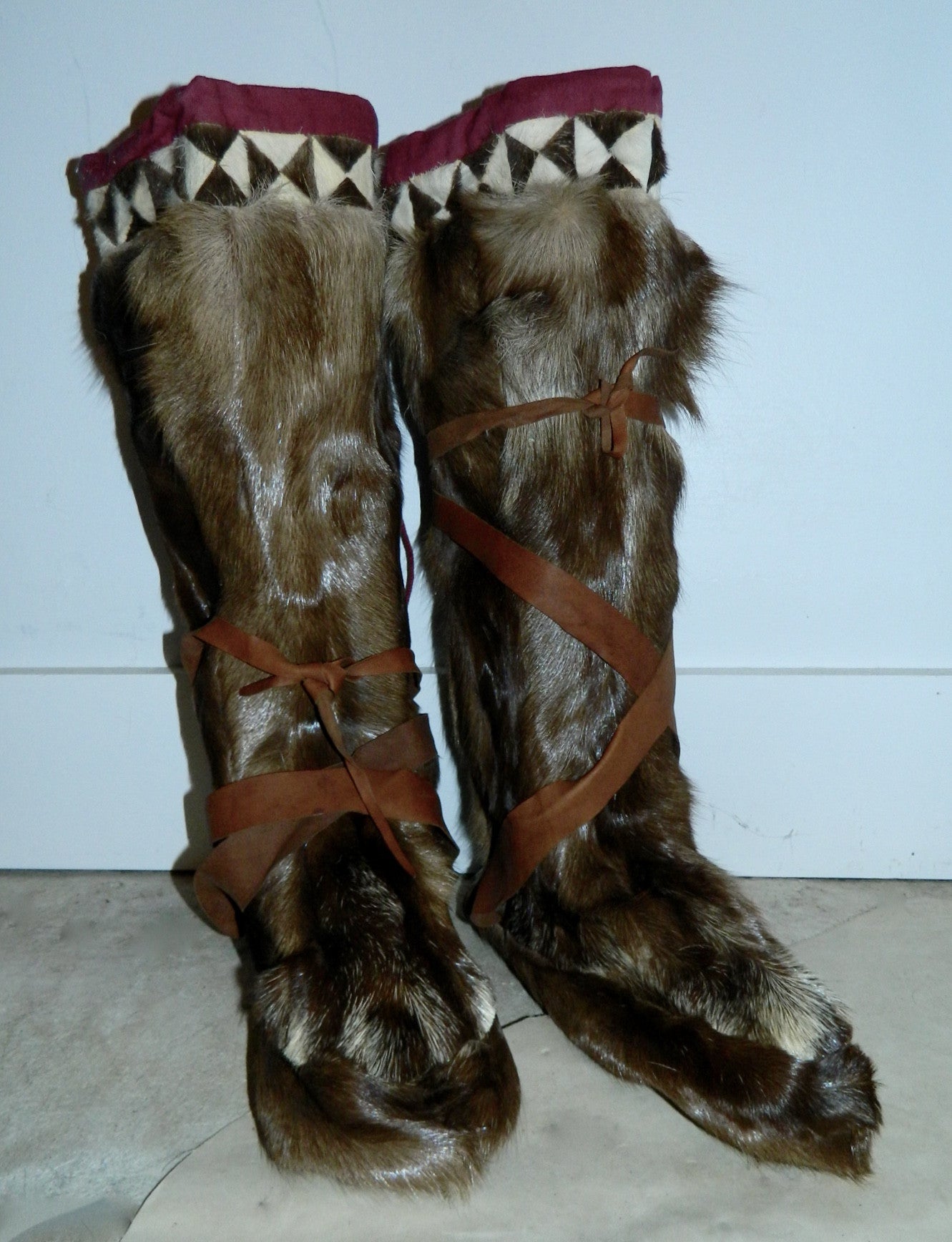 antique 1920s 1930s reindeer fur boots LOMEN leather soled Arctic boots vintage Nome Alaska
Reindeer fur knee high boots with tanned leather soles for arctic ice pack wearing, circa 1920s to 1930s vintage. The inner label reads "Manufactured by LOMEN Reindeer Corporation, Nome, Alaska". LRC was incorporated in 1907 and was defunct by 1940 due to the 1934 reindeer act. 
The soles are tanned leather with a woolen fleece interior backing. The reindeer fur wraps along the edges of the soles. Vertical panel construction up the shafts of the boots, which widen to the tops for ease of wearing over pants. Fur is trimmed/ shaped along the panels and top edge, where there is a fairly intricate patterning of trimmed fur zig- zag patchwork in darker brown and white. Sturdy cotton twill (almost canvas weight) top edge with drawstring tie cinching at top edge. Long neck leather straps start at the soles at about the ankles and taper up to the tops- these can be secured around the calves as needed. Shafts are unlined/ natural nubuck leather backing.
These appear to have been hand constructed- or mostly hand constructed and are in stellar condition. The paneled fur pelts show natural color variation and were trimmed- especially along the edges for a consistent look and feel. The leather soles are study and naturally textured but flexible, no cracking. No missing fur sections, shedding, bare spots, etc. If you had ice pack available to walk on, these are quite functional and in truly remarkable condition considering age- they appear very seldom used. Photographed stuffed to show shape and condition- these are quite lightweight and malleable, weighing just under 1 lb. per boot. Of historical interest AND fabulous to boot!
Measurements:
a size is not noted- these have a leather (bottom of) sole length of 10- 3/4" heel to toe, which puts them in a US Men's 9 - 10 range (or US Women's 10.5- 11.5 range), Euro 42- 43, based on standardized foot length measurements
balls of the feet are approximately 3- 1/2" wide across the leather only, 4- 3/4" wide including the fur loop over construction
18- 1/2" shaft height
19- 1/2" top edge circumference (9- 3/4" across), these do have drawstrings at the top and can be cinched as required
the exterior nubuck leather straps are approximately 30" in length and taper to the top points