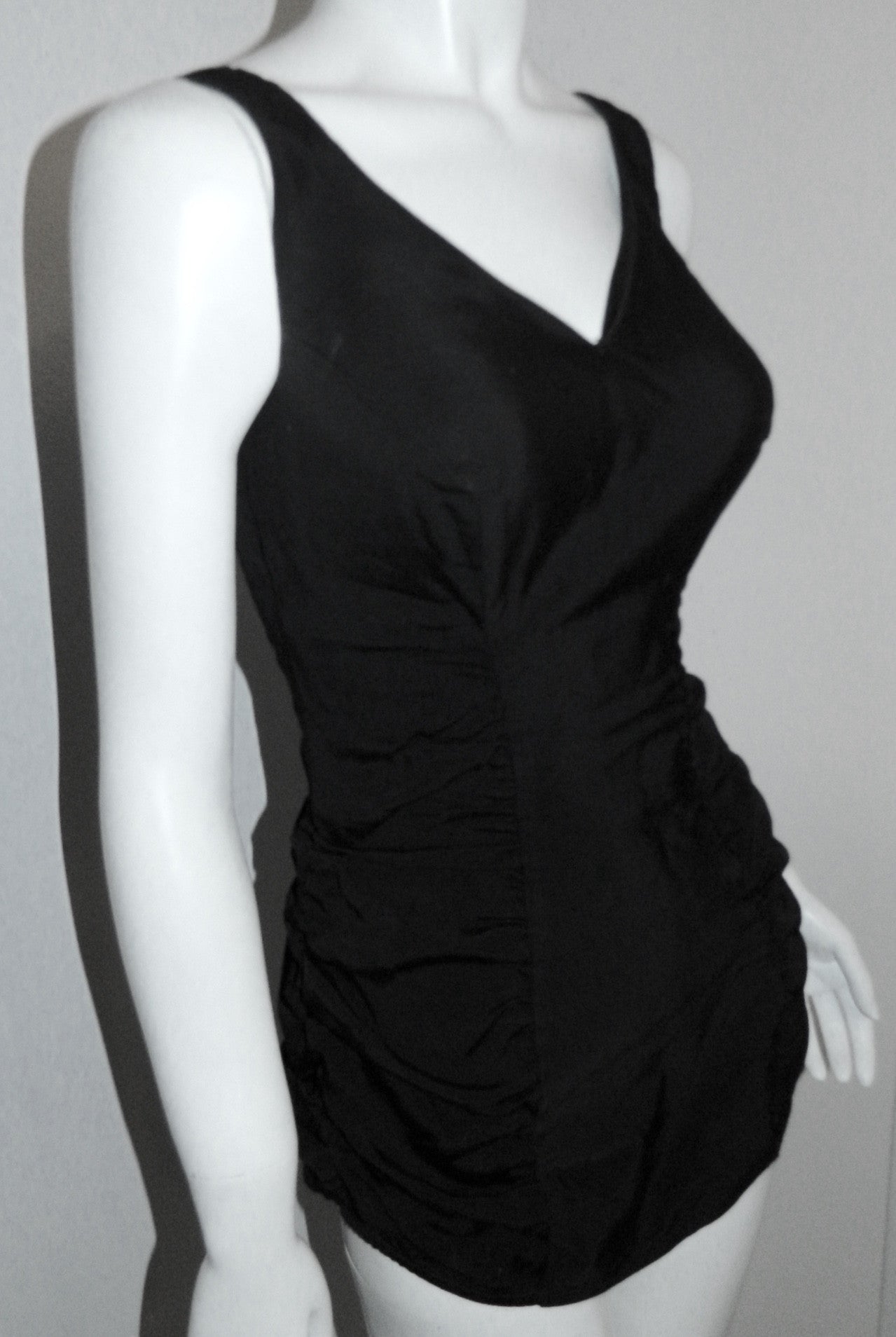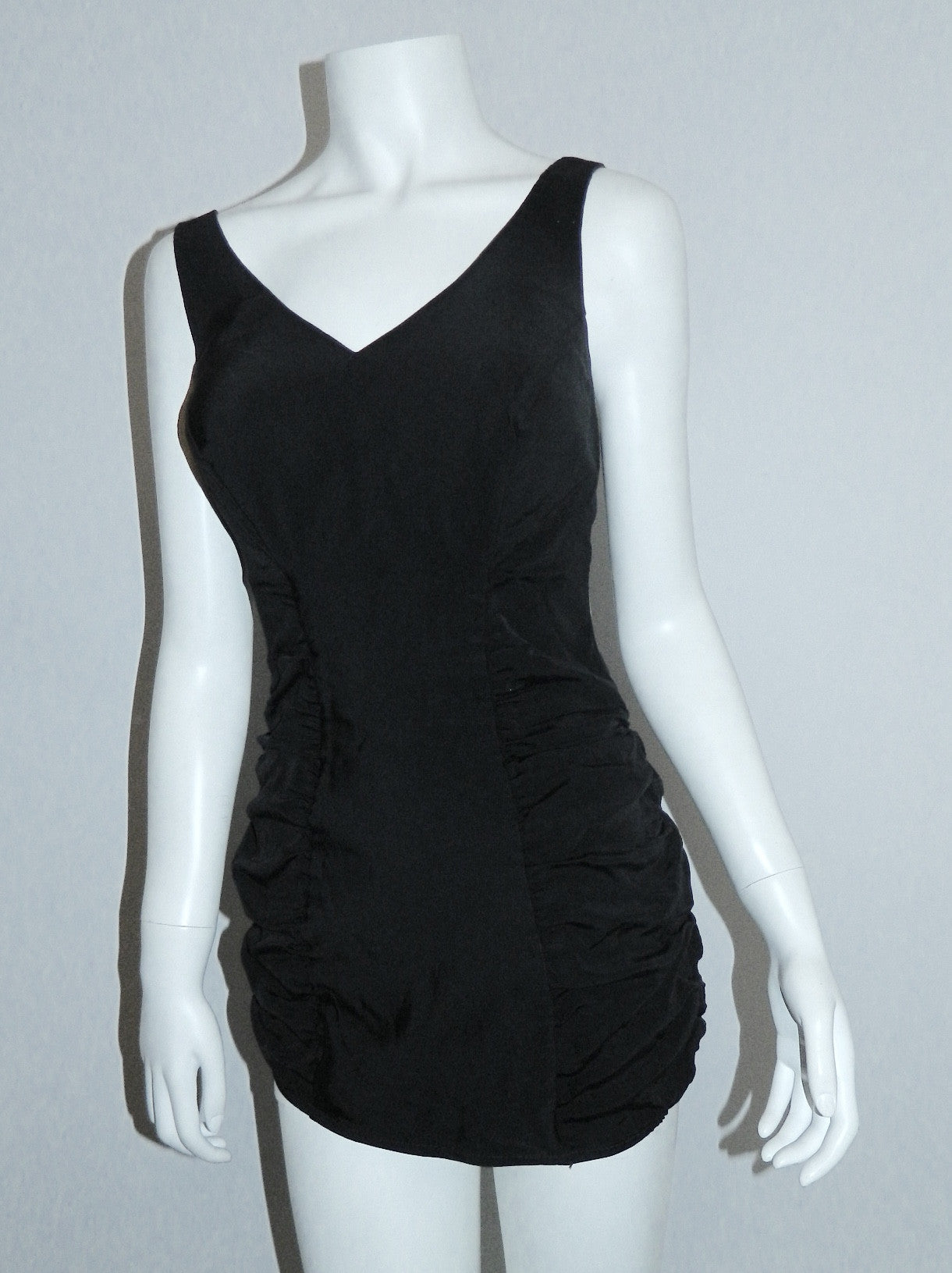 vintage 1950s black bathing suit / zip back / bullet bra / pin up VLV S - M
Burlesque style black swim suit by "sea stars", circa 1950s vintage.
Moderate V- neckline, streamlined fit with inset ruched panels along the sides, hipster height leg openings.
Faille texture material throughout. The front, center panel is arranged vertically- no ruching/gathers. The rest of the panels are arranged horizontally, with rushing / gathering from the waist to the bottom.
Four back panels, all are smooth / flat to about the upper waist and fully rushed / gathered to the crotch seam.
Button adjustable shoulder straps.
Black metal "Talon" zipper up the back center with two interior hook and eye closures on the interior zip placket.
Molded cup supports are plastic mesh with flex, lined in black lace.
Nylon mesh along the cups, black elastic along the bottom edge.
The crotch panel is lined in black nylon, the front center panel is two ply, rest of the suit is unlined.
The ruched/ gathered effect is created with elastic strips attached to the interior seams, creating a bustle/ bloomer effect all the way around.
68% acetate, 23% cotton, 9% rubber. Marked size 16, best on a modern US S - M, please confirm below.

The issues:
The elastic bra shelf support (below the molded cups) is a bit loose but still has some elasticity- there is more than enough other support for this to not be a problem.
In otherwise excellent vintage condition.
Wonderful for costuming, burlesque, photo shoots, etc.
This gem of a bathing suit is ready to debut!
Measurements: for handy reference- the mannequin shown is 32.5" at the chest, 24" at the waist and 35" at the hips- the suit is a bit big on "her"; shown unpinned
13.5" to 17.25" across the back chest
the cups are 7" across and offer full coverage- 8.5" across if a measuring tape follows the curve
so 30" to 40" (possibly 41") overall chest circumference at fullest point
24" to 32" waist
32" to 43" hip allowance
26.25" overall length