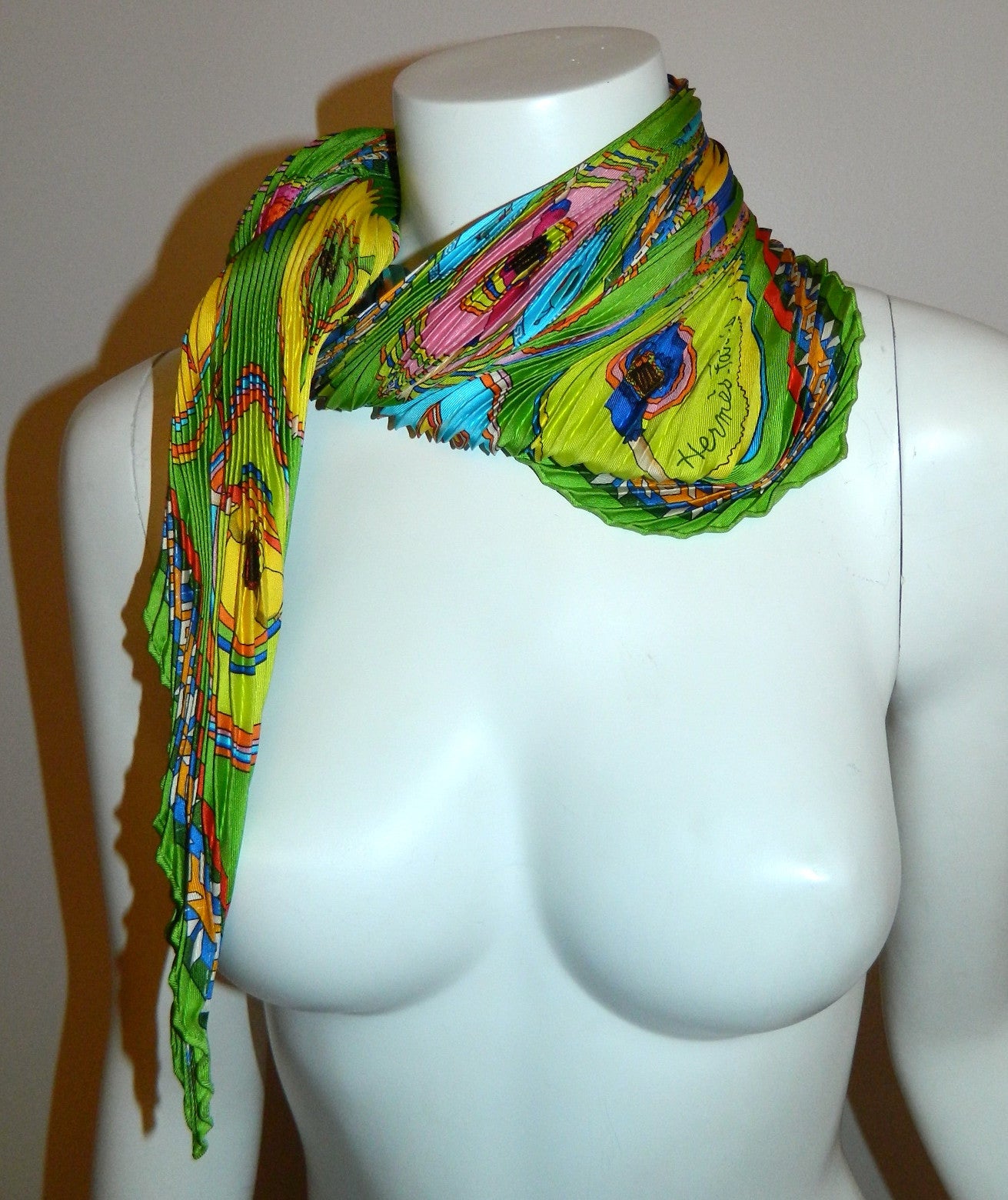 HERMES Belles de Mexique plisse silk scarf 2007 Virginie Jamin bright green / booklet and box
Authentic Hermes "Belles de Mexique" silk plisse scarf, designed by illustrator Viriginie Jamin, issued 2007.
Scarf is in original box with attached ribbon, scarf tying instruction booklet is included.
Mexican dancing pattern, in bright green, bright blue, pink, yellow, orange, etc.
Fairly rare design in the plisse, more common in the square silk twill.
Condition is very, very good- though not perfect. 
Edges are plump, label is in place.
On the corner with the label, there are two small, faint place brownish dots, please see 5th photo detail.
Given the plisse, these are barely noticeable, but need to be noted.
I see no other issues - just beautiful!
approximately 28" from the end point to one of the wider end point, 55" overall length
width depends on how scarf is styled/ worn