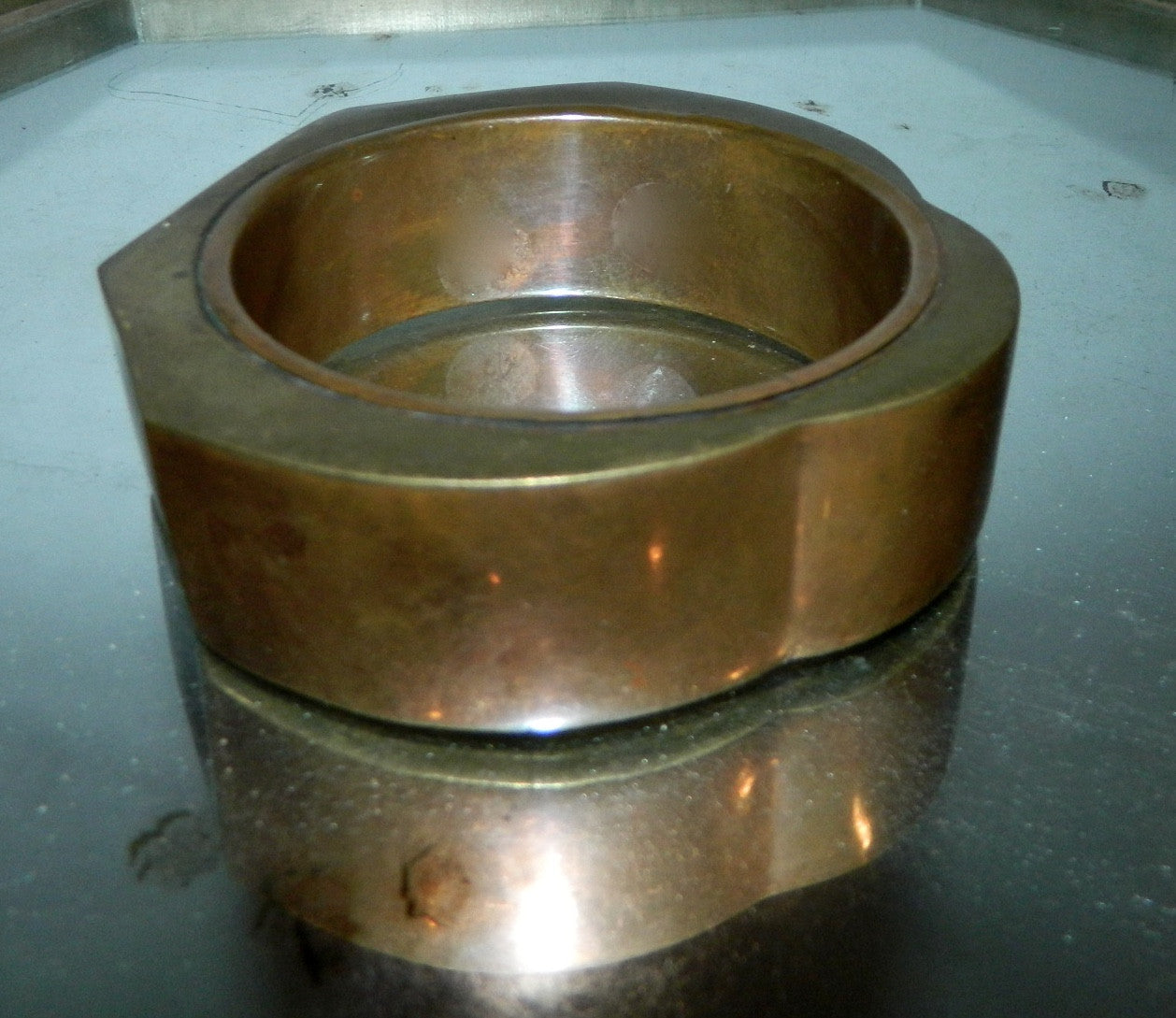 modernist vintage COPPER bangle bracelet 1960s
Bold Mid Century copper bracelet with curves and angles and patina, oh my!
Modernist / Brutalist design, circa 1960s vintage.
Hollow copper, chunky look, handmade.
Four raised points and two concave points around for a completely unique design.
Moderate patina wear, some light dings and scrapes, as shown.
Very cool!
Measurements:
2- 11/16" interior diameter
approximately 15/16" wide, with some slight variation
design depth between 3/16" to 9/16"