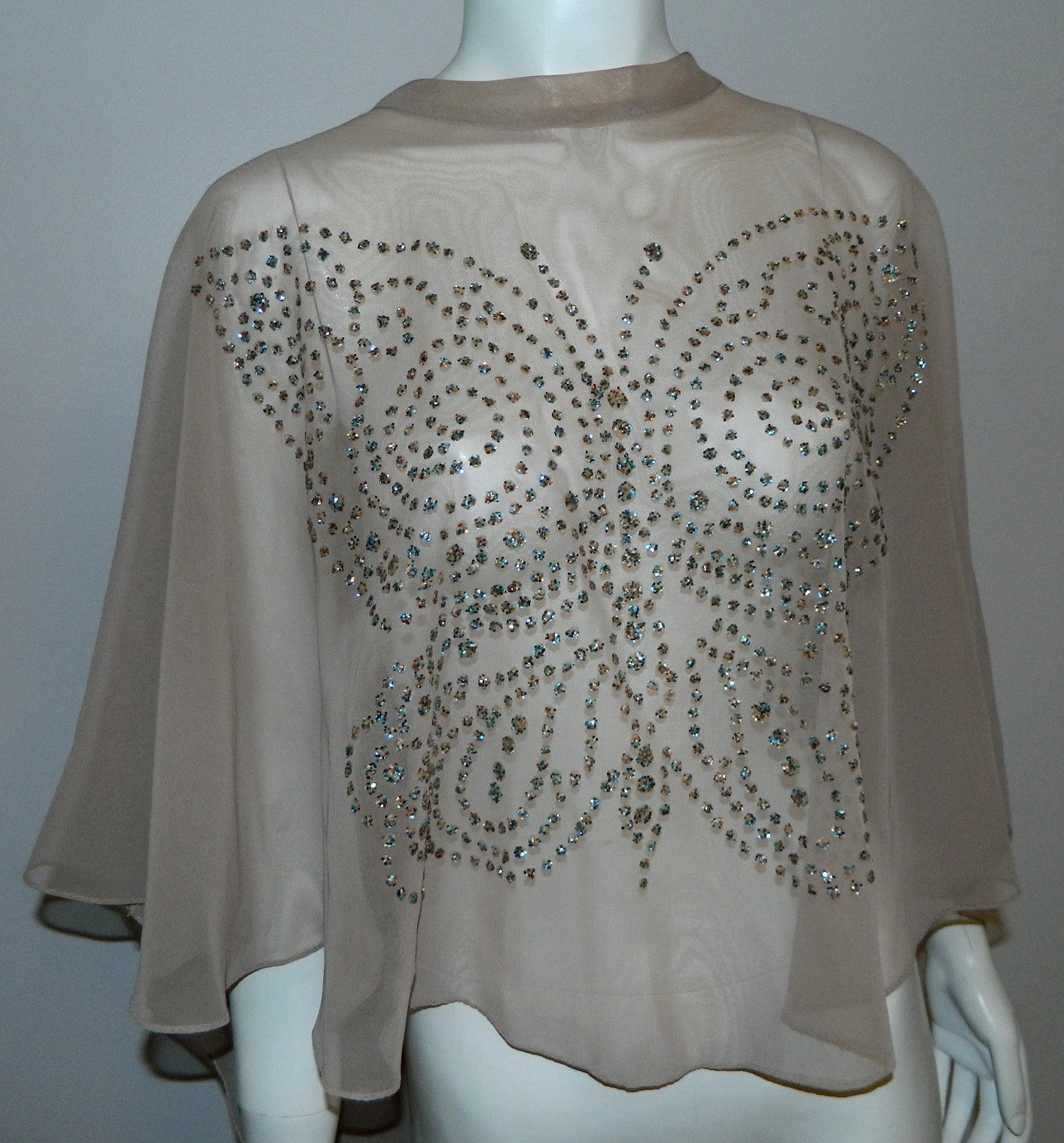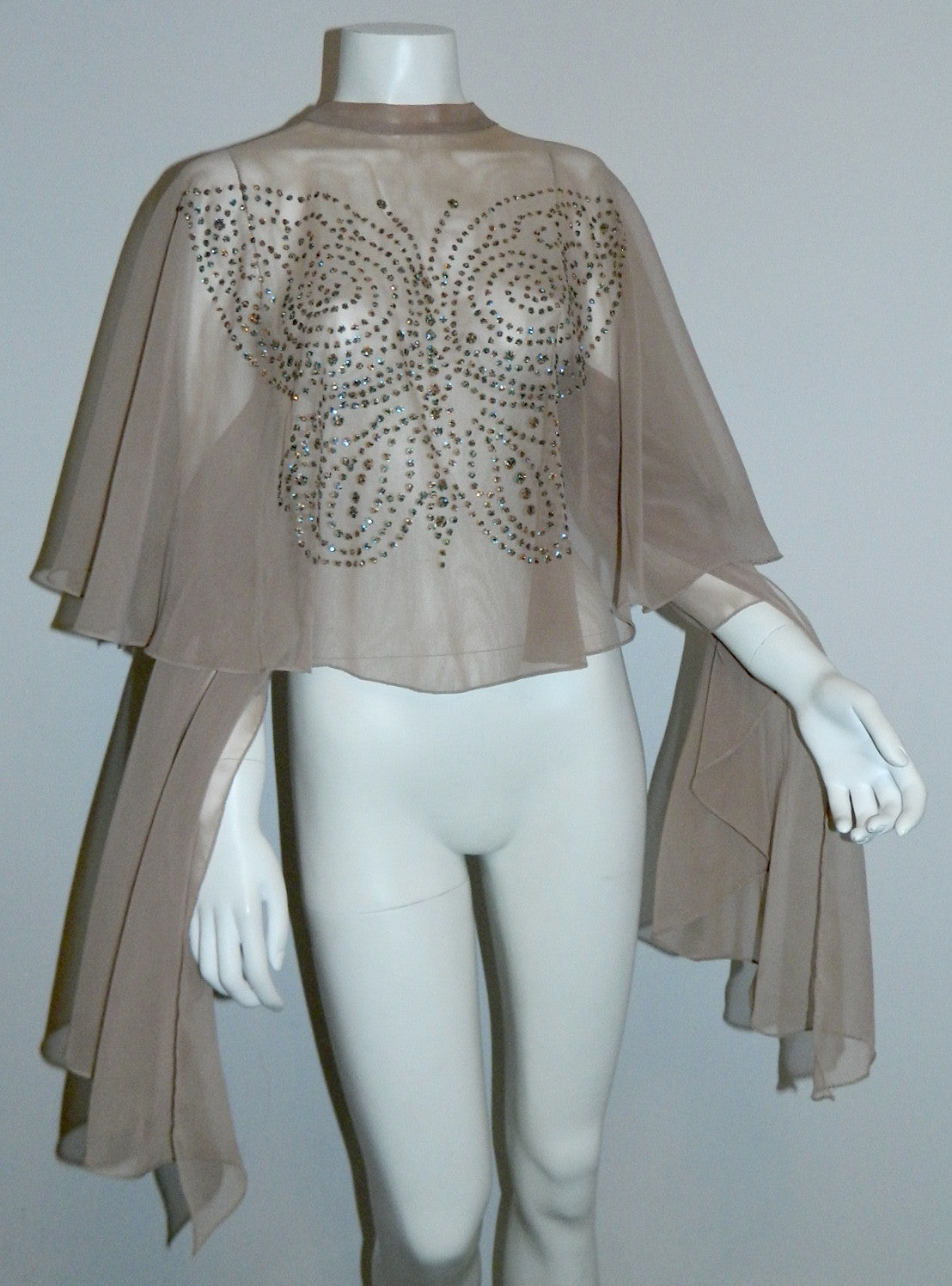 nude chiffon cape Glitter Butterfly vintage 1970s cover up capelet
Buff / deep beige / nude chiffon cape with glitter butterfly front and longer back, circa 1970s vintage. Two ply crew necklace with two hook and eyes at bat knock, fully slit open back. Large glitter butterfly on the front in multi- tonal rounded clusters of glitter, including aqua, teal, mauve, off white. 
Size and content aren't noted- looks and feels like a poly chiffon, and measures generously- easily OSFM. Condition is very, very good- super clean. A few very minor pinholes and light snags, none of which detract. A dreamy, super groovy 1970s piece!
Measurements: 22" front length, 38.5" back center length, 140" sweep (measured along / around the shortest points of the hem)