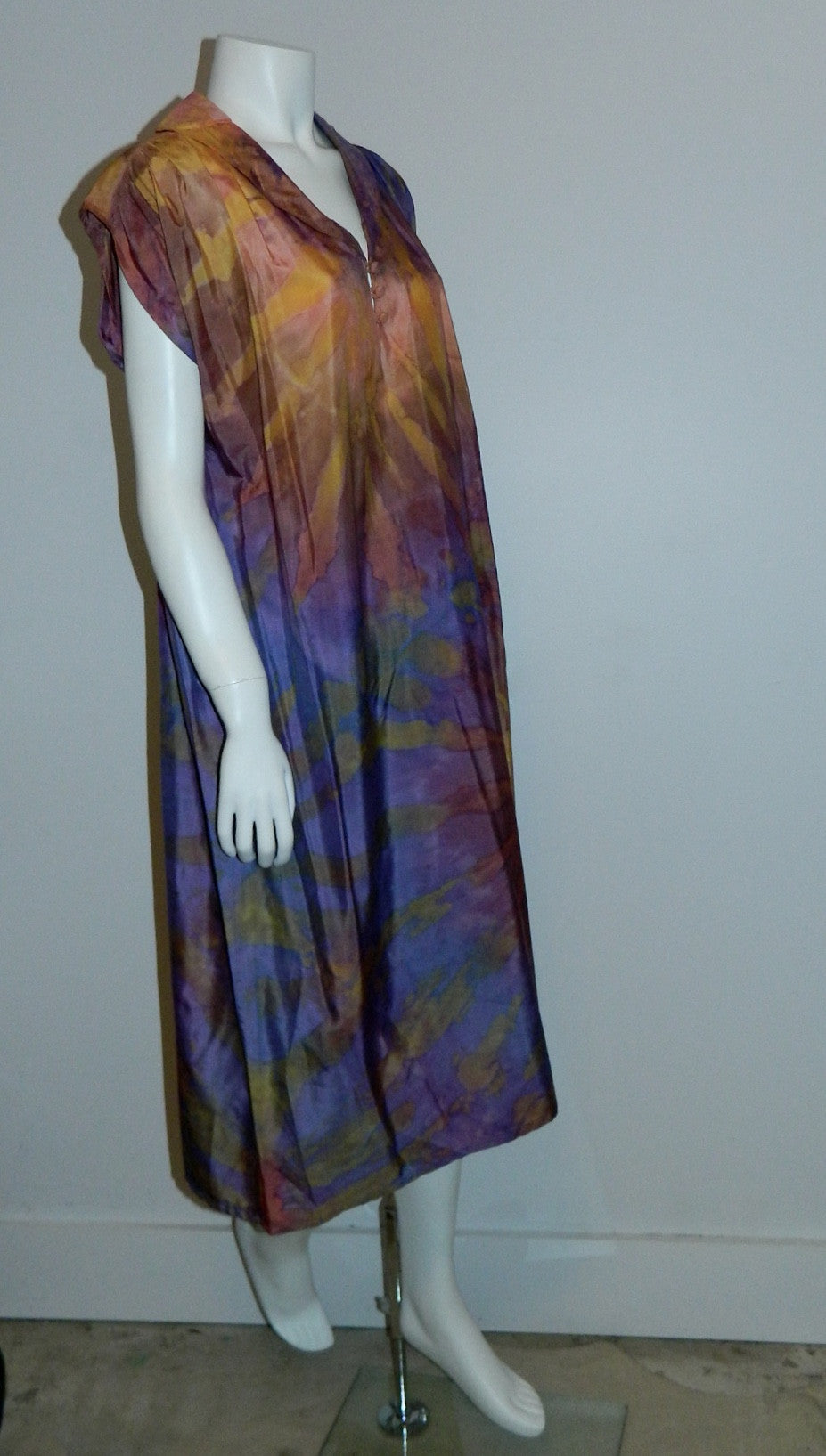 purple sunset SILK Hand Dyed poets dress / vintage 1970S Hippie / artist made OOAK
Stunning sunset colored dyed silk poets dress, circa 1970s vintage.
Part of a collection purchased directly from the artist, who created these for sale in the late 1970s. Each piece is absolutely one of a kind - both a piece of beautifully made clothing and a piece of wearable art!
Beautiful shades of yellow, peach, orange, multiple tones of purple.
Silk twill weight.
Rounded sailor style collar.
Fluttery cap sleeves, the tops of the shoulders are flat, with gathering, which creates the fullness of the dress.
Three silk covered domed buttons with corresponding button loops at upper chest.
Soft trapeze shape, falls to the knee range (based on girth and height).
Optional narrow sash belt in the same silk.
Of course, hand dyed silks show some color variation throughout- but this dress is in flawless condition- fresh and ready to wear!
Measurements:
given the shape and ease of style, this can fit a range of sizes.
 approximately 18.5" shoulder coverage
50" chest allowance
about 52" hip allowance (various bodies will fill dress differently)
54" hem circumference
44" overall length
optional sash belt is 1/2" in width, 76" in length (with slightly pointed ends, please allow room for tying)