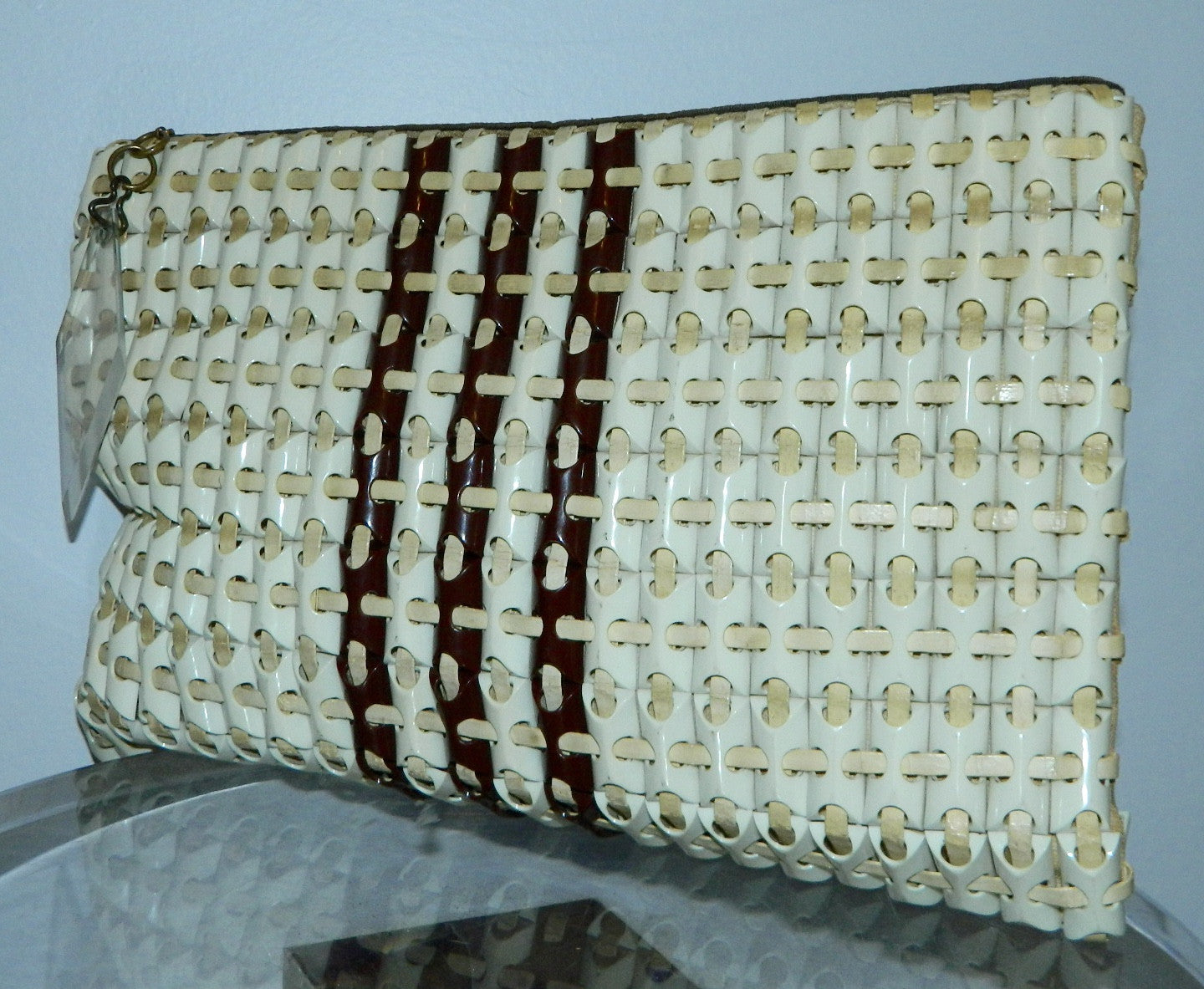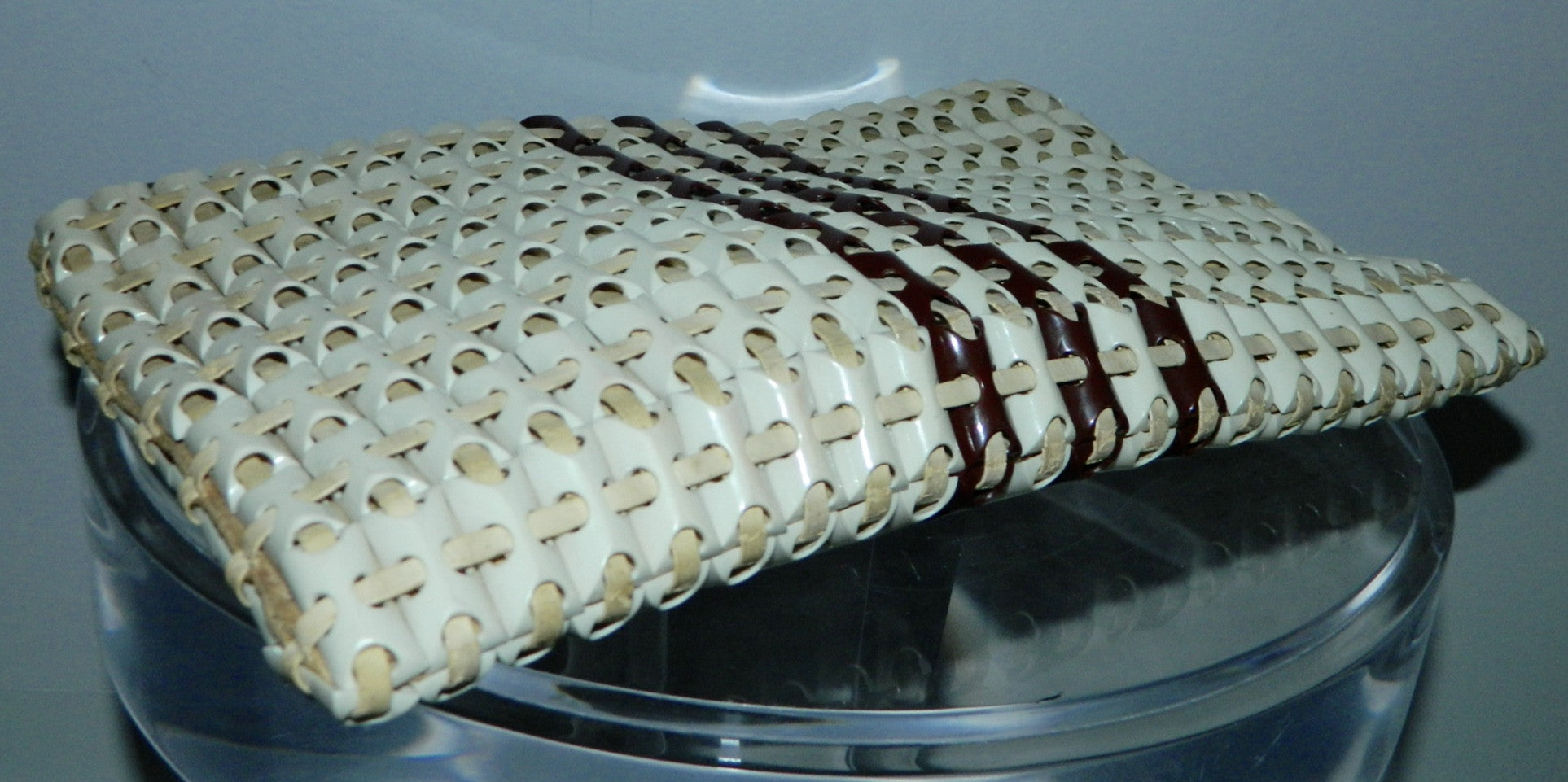 vintage 1940s Plasticflex clutch Bakelite tile bag Lucite pull
1940s vintage Plasticflex woven tile bag with Lucite zipper pull!
Rectangular shape, unusual rectangular Bakelite tiles are woven together with oilcloth strips which were painted to resemble leather.
Square tiles were much more common on these bags.
Woven fabric base- leather was scarce due to the war effort.
Creamy- ivory tiles with three vertical brown stripes at center; the coated oilcloth strips are a creamy- pale beige color.
Zip top, brown moire fabric interior, small slash pocket on the inner back wall.
"Plasticflex Trade Mark US Pat 2.256.645" and red apple logo on interior label, as shown.
Beveled edge, diamond shaped Lucite zip pull is rather substantial.

Condition:
The base fabric shows some wear and darkening where visible on the side seams- as shown.
The coated oilcloth has some cracking and flaking to the coating throughout the bag- from age- it is holding very firm; this is cosmetic damage.
All of the Bakelite tiles are in place and in tact, no cracks or losses- which is fairly rare with these bags.
A few tiles do have light scuffs and marks and/ or very slight discoloration- minor but worth noting.
Very clean inside and out.
The Lucite pull is in excellent condition.
A stellar vintage clutch!

Measurements:
11" wide
7- 1/4" high
about 1" deep (mostly tiles), this is soft sided underneath the somewhat articulated shell and will take the shape of it's contents
each rectangular Bakelite tile measures 1/2" wide, 1" high
the Lucite pull is approximately 3- 1/4" long by 1- 3/8" wide