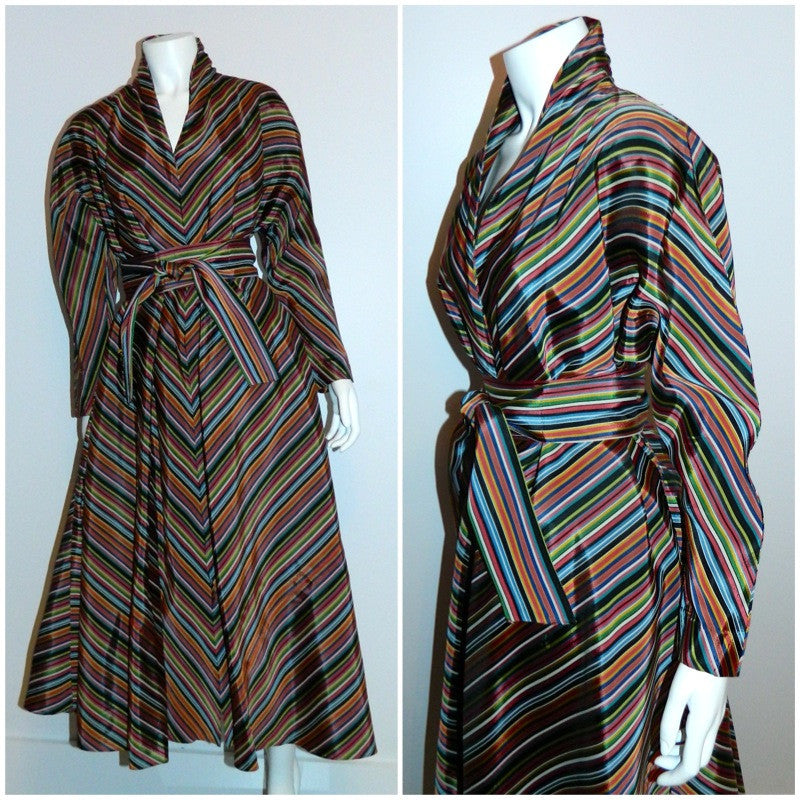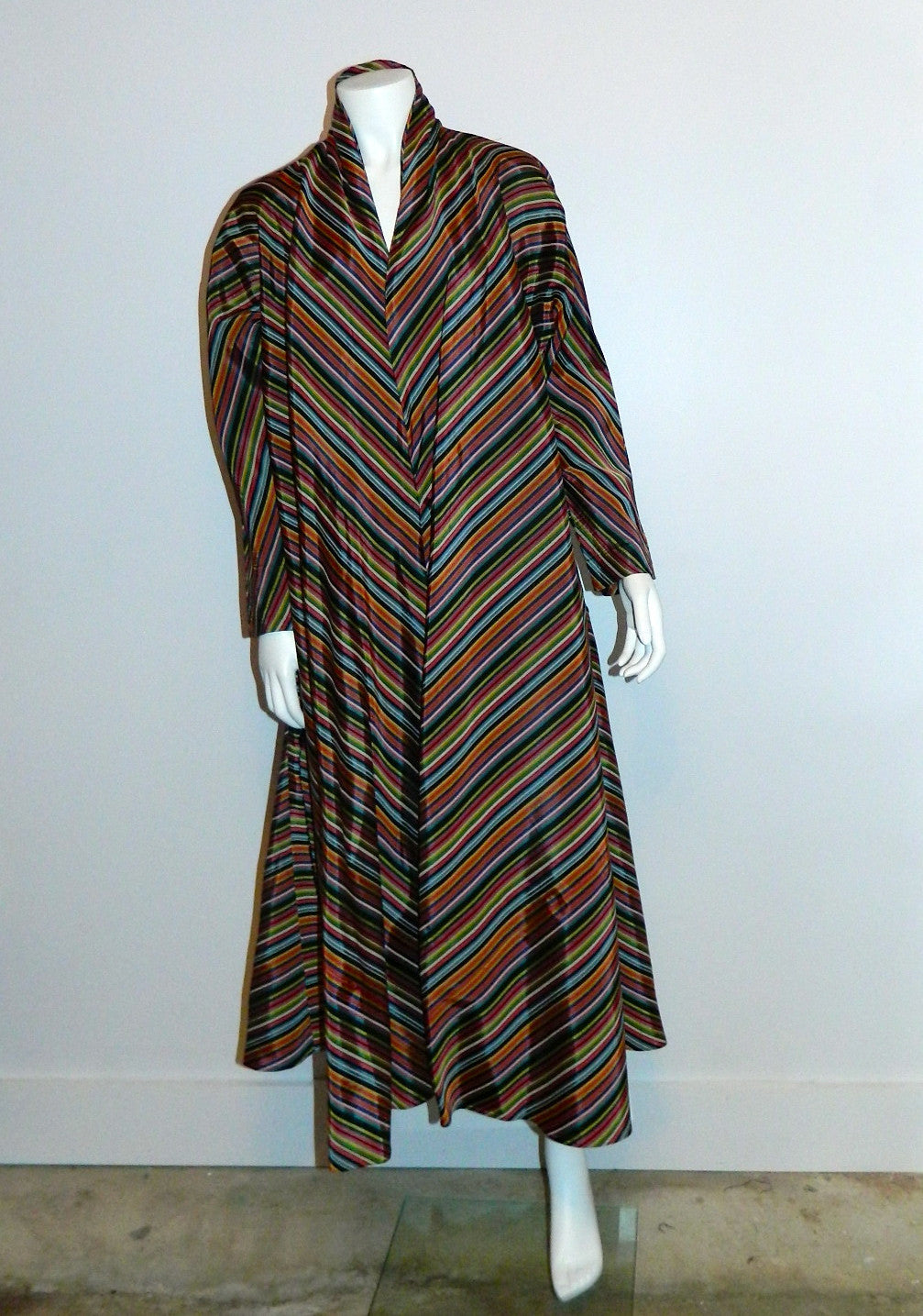 vintage 1940s striped MAXAN hostess gown trapeze bias cut dress caftan OSFM
Boldly striped acetate gown with chevron patterning and plunging neck, circa 1940s vintage. MAXAN Housecoats Negligees label. Dolman style sleeves are bracelet length and taper slightly. Trapeze shape tot the tea length hem; chevron seaming at front and back center and along the sides. The hem has beautifully matched, bias cut panels angling in towards the lower center- both front and back. On seam slash pockets at lower waist. Original obi style sash belt is included, as shown. The neckline is rather low,  but this can be overlapped and cinched or left as open as you dare!
Wonderful color combo of black, silvery- gray, teal, golden yellow, coral, cobalt, jade, and dusky blue- all in varying widths.
Condition is good to very good- there is some light seam wear/ separation given the age of the thread. Also a couple of errant snags and minimal marks- none of which detract, especially given the volume of fabric. Very small hole on the right front upper chest- again, barely noticeable but mentioning for the sake of accuracy.
Ideal as a cocktail dress or hostess gown- the striking stripes and hourglass silhouette  make quite a pair!
Measurements:
comfortable 17" shoulder allowance- no seams to measure off of
58" chest allowance (29" across- please allow some room or overlap if you'd like a slightly more modest neckline)
up to 84" hip allowance 
approximately 150" hem circumference  / sweep
50.5" overall length (from top of shoulder to hem)
28" sleeve outseams (from back neckline seam down the top of shoulders to cuff ends)
the matching sash belt is 2.75" wide, 82" long