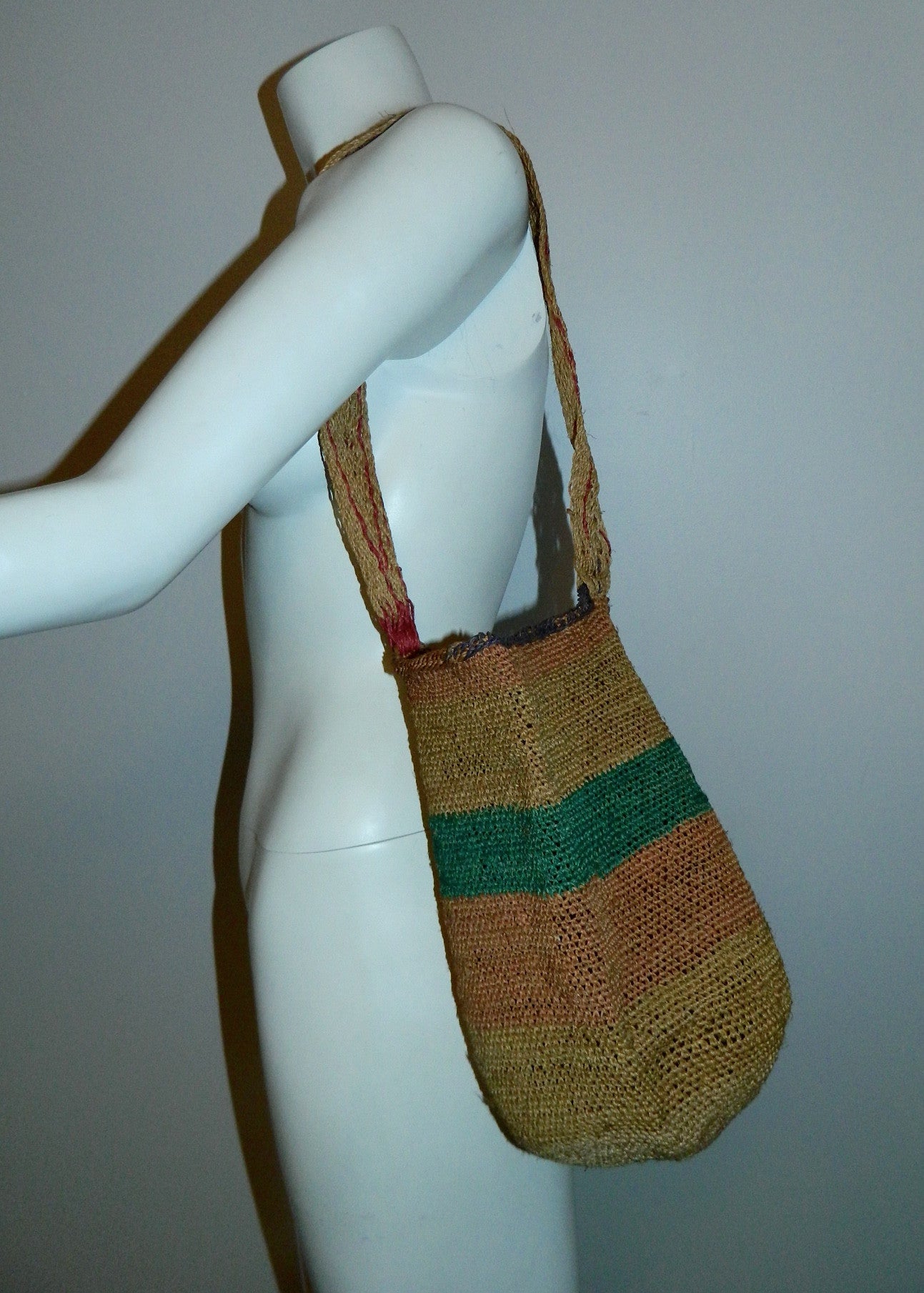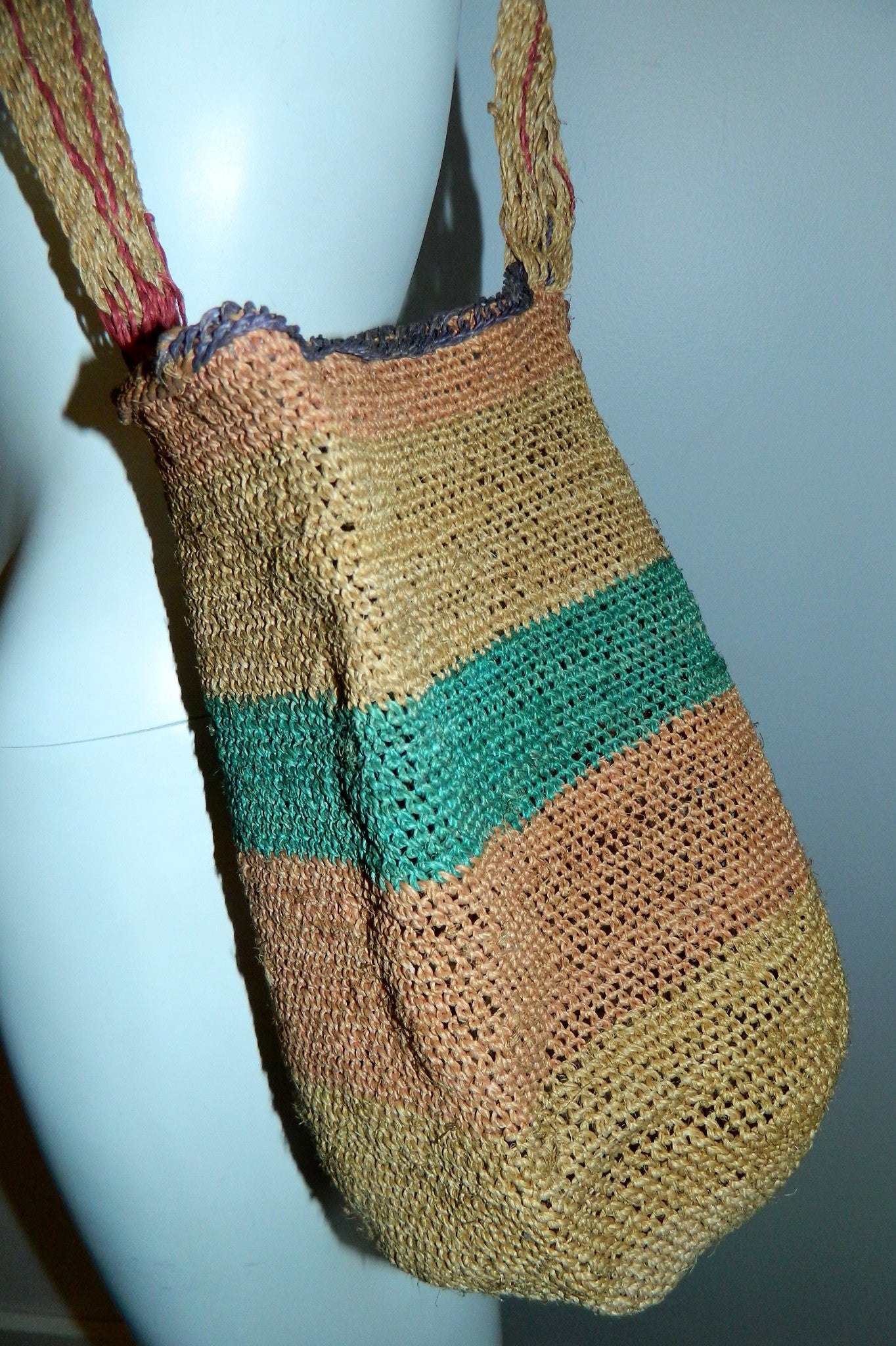 vintage 1940s striped seagrass tote / woven market basket bag
Woven seagrass tote bag with tapered strap and rounded bottom, circa 1940s vintage- purchased from an estate with many seagrass rugs from the 1920s- 1940s. Strap is natural, with red detailing- in a fishtail style braided design. The body of the bag lays flat when not in use; a round central bottom builds up the sides so this takes a cylindrical shape with contents. More of a knotted weave on the body- in natural, a neutral peach color, and a stripe of deep sea foam green.
Condition is fantastic, especially considering material and age. Some natural variations in color and weave, as to be expected with seagrass. Very lightweight and sturdy. A really fantastic bag!
Measurements:
bag body is 11" across when laying flat, approximately 7" diameter when filled. Approximately 10" height with contents. Strap is 27" long / 13.5" drop from shoulder, 2" wide at widest point- tapers to about 1.25" wide at connection points.