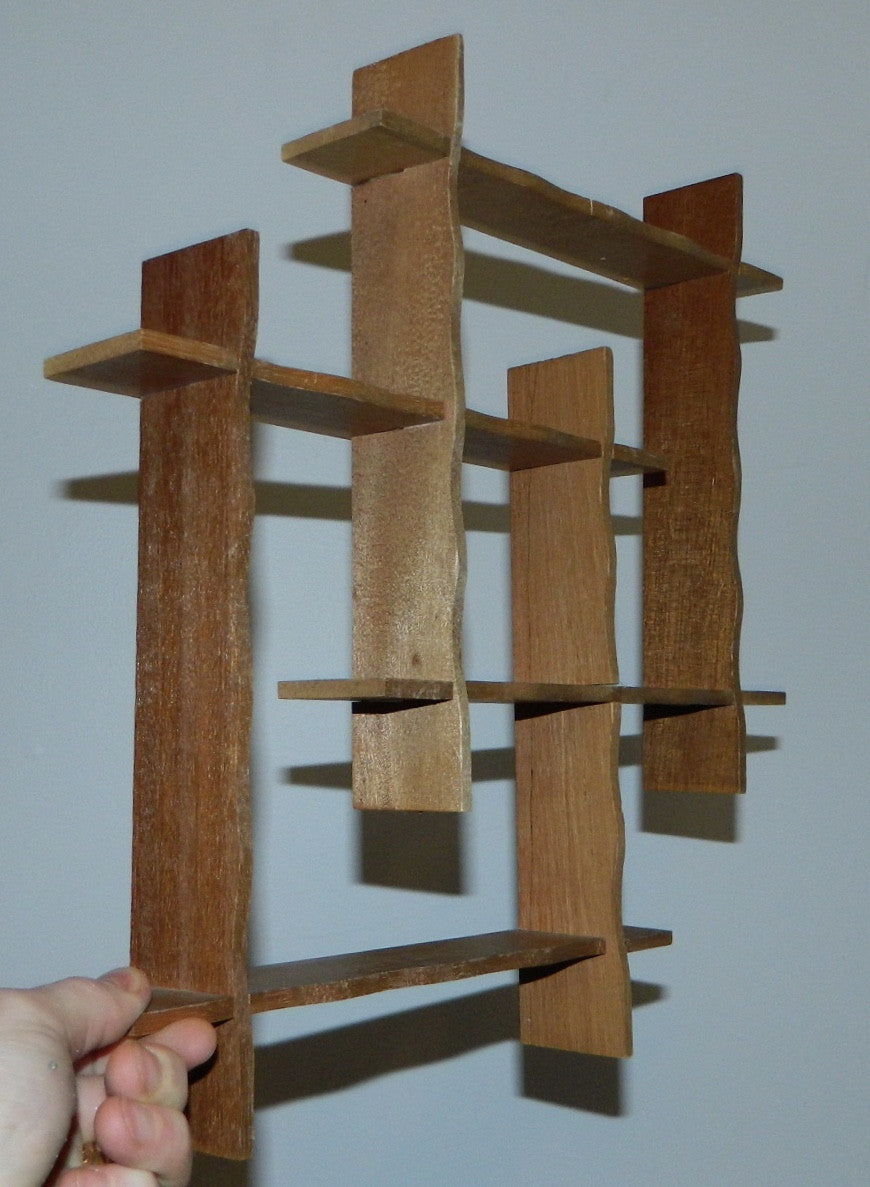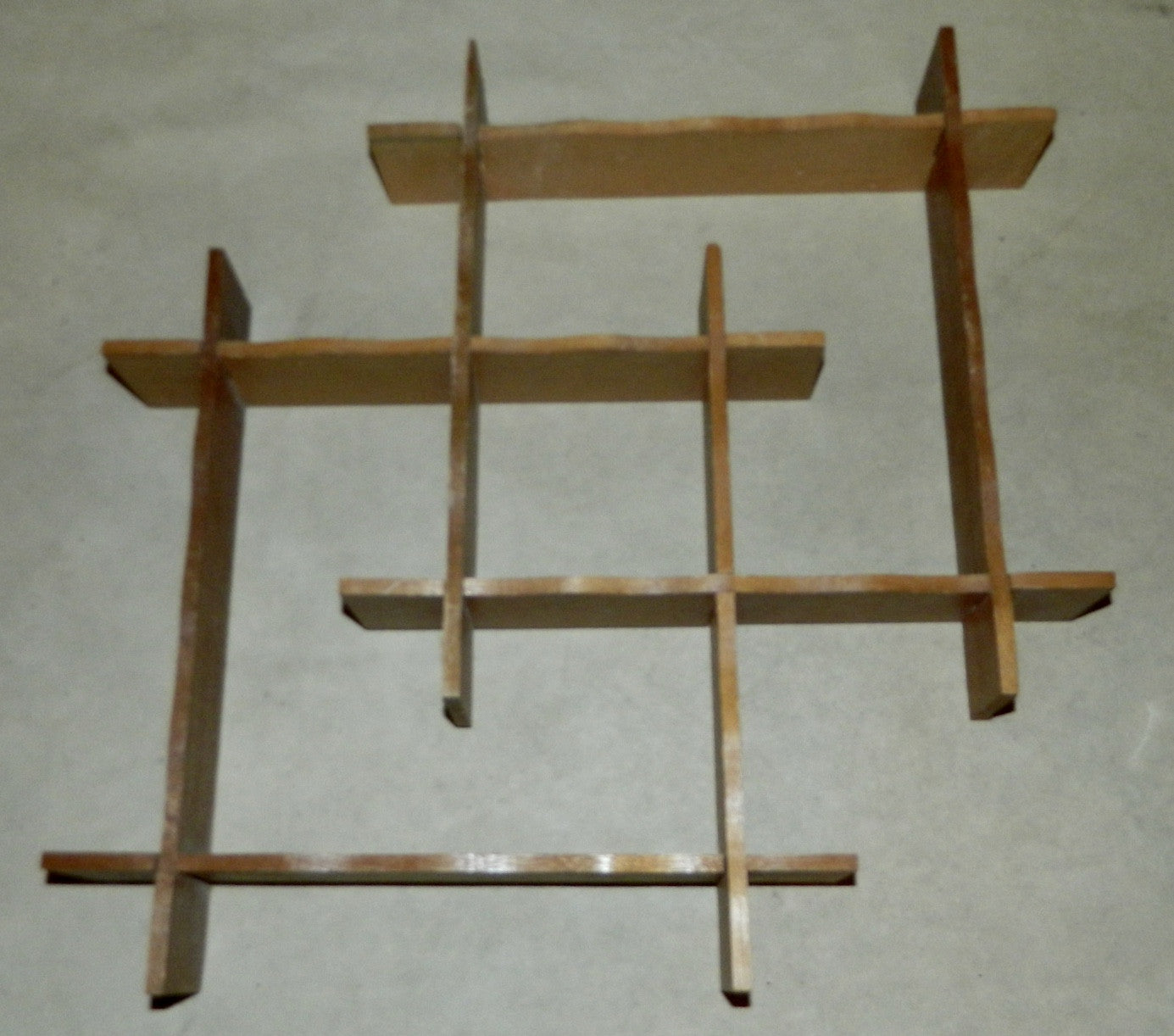 vintage 1950s shelf Atomic wood shadowbox 50s MCM hanging display
Interlocking wood shelf with overlapping corners and shadowbox effect.
Lightweight wood panels, circa 1950s vintage and oh so Mid- Century Modern!
The front sides of the panels have gently scalloped edges.
Looks like a basswood kit, number/ letter combos are on the back of the slats, which simply intersect- and were tacked together by the original owner- I will ship in tact.
In great condition, with some light splintering and wear to some of the edges- easily addressed or ignored.
Ideal for displaying small kinck- knacks like salt & pepper shakers, vintage Pez dispensers, thimbles, Matchbox cars, etc.
Measurements:
13- 3/4" high at highest point and wide at widest point
central square is 3- 1/4" x 3- 1/4"
wood sections are 1- 3/4" deep