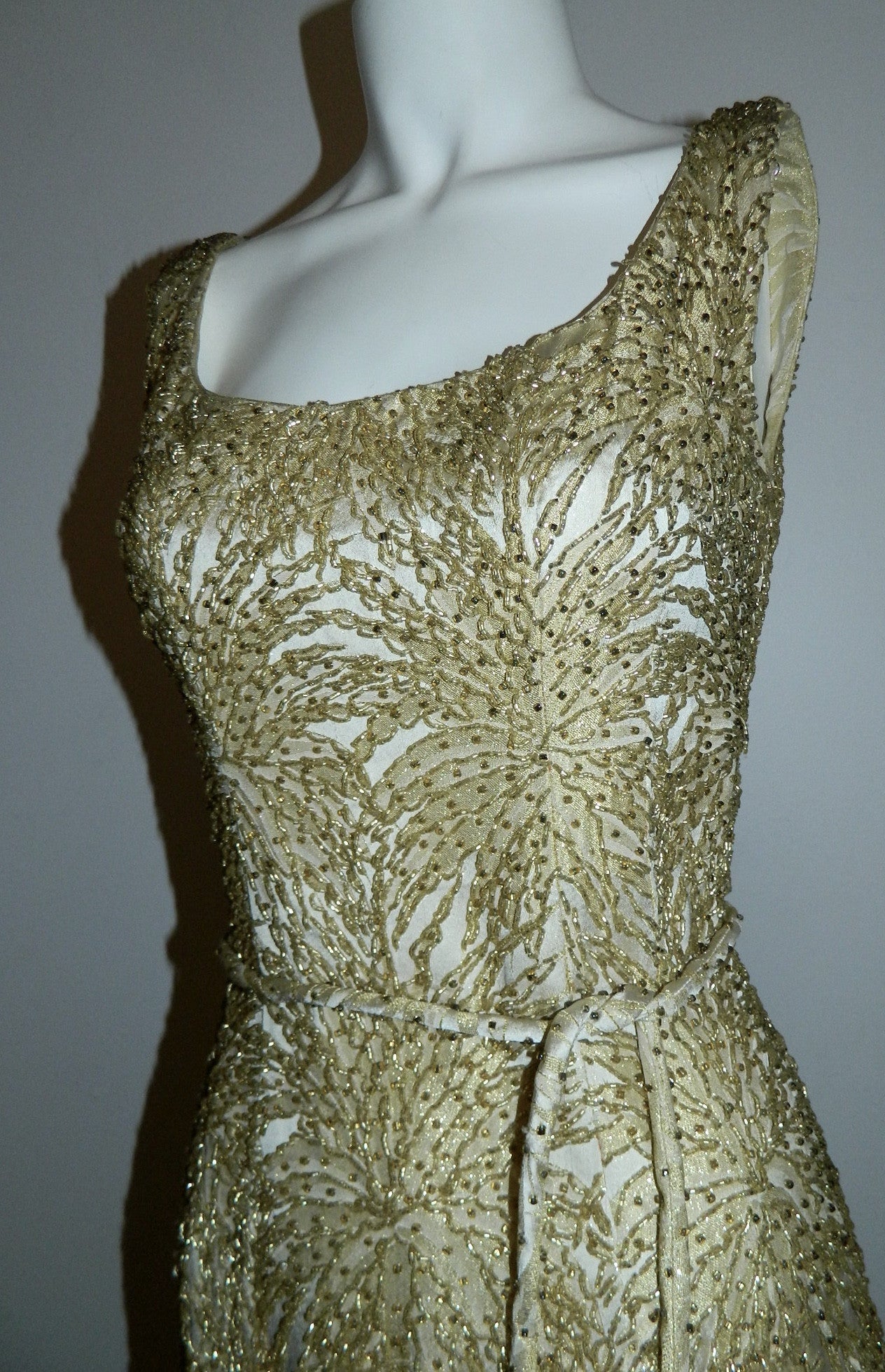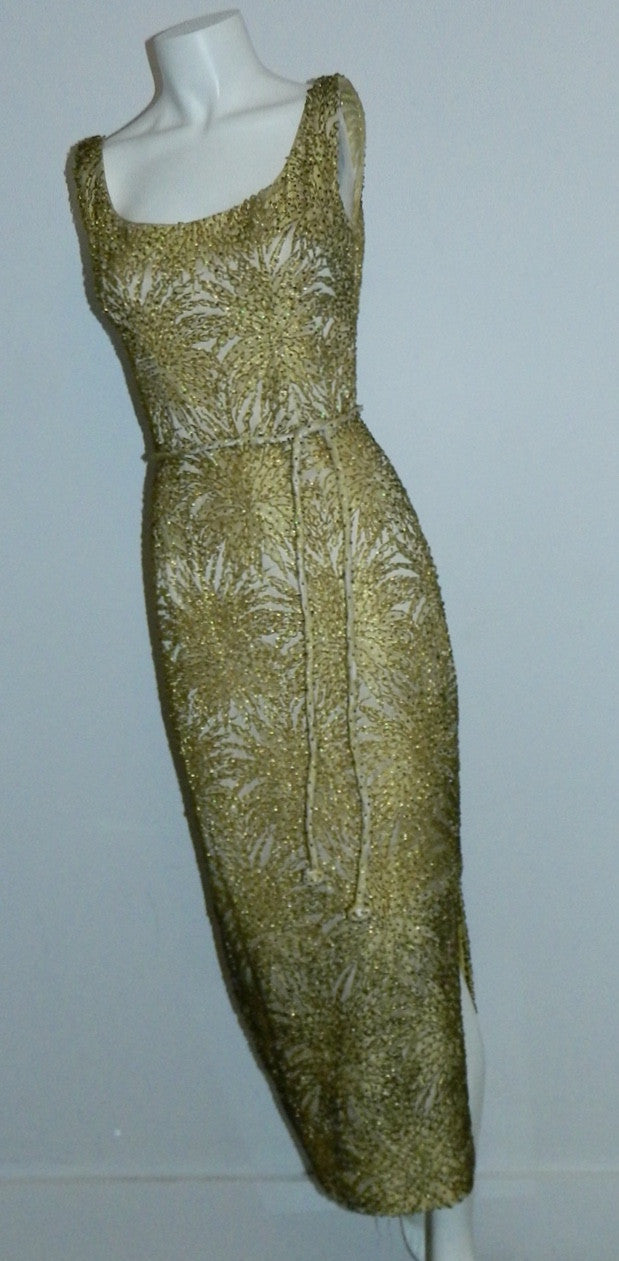 vintage 1960s beaded gown / gold chrysanthemum brocade wiggle dress degrede hand beading
Gold metallic brocade full length gown with side slit and degrede hand beading, circa early 1960s vintage. U- neck and back, sleeveless, wiggle style with darting through the hips. Tapered shape to the hem, left side seam slit. covered metal zip up the  back center. Fully lined in pale yellow silk. Optional round corded but in the same brocade with decorative knot ends and hand beading throughout. The beading is darker- almost an earthy greenish- brown amber color along the shoulders, upper chest down the left side seam, and along a wide band at the hem. Pale golden yellow beading along the center. The metallic brocade bursts of chrysanthemums (or fireworks, if you prefer) are highlighted by strands of hand beading, as shown.
"Ann's resort Shop, South Fallsburg, New York" label. South Fallsburg was a part of the Catskills Borscht Belt popular through the mid 1960s, Ann's was a fine does hop in the area- think Dirty Dancing style formal functions. 
Condition is fantastic- I hesitate to use excellent, but all beading appears to be in tact, seams look fantastic, silk lining is spotless, as is the dress. While gently handled and likely tried on, this appears unworn. A substantial weight (ALL that beading) and of incredible quality, this beauty is ideal as a formal gown or wedding dress. Stunning!
Measurements:
for handy reference- the mannequin measures 32.5" chest, 24" waist, 35" hips, and would stand 5'9" (if she only had a head!) - dress is shown unpinned
shoulder straps are 1.25" wide at top, 16.5" across the chest- with a bit of breast allowance- I'd estimate fit to a 34"- 35" chest circumference, 13" across the waist (measured flat), 18" across the hips (measured flat),14.25"  across the hem, 50" overall length, 13.5" side seam slit