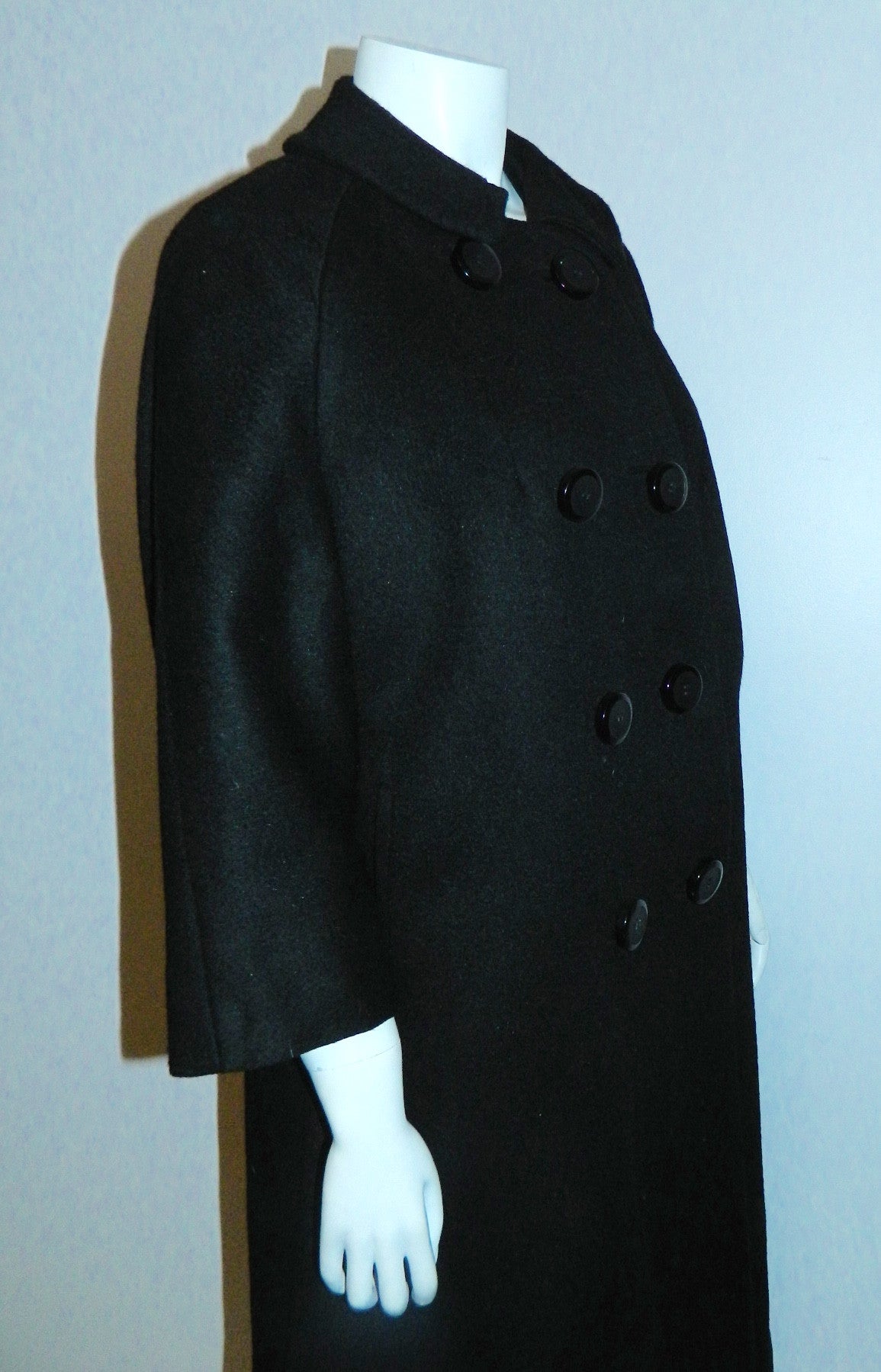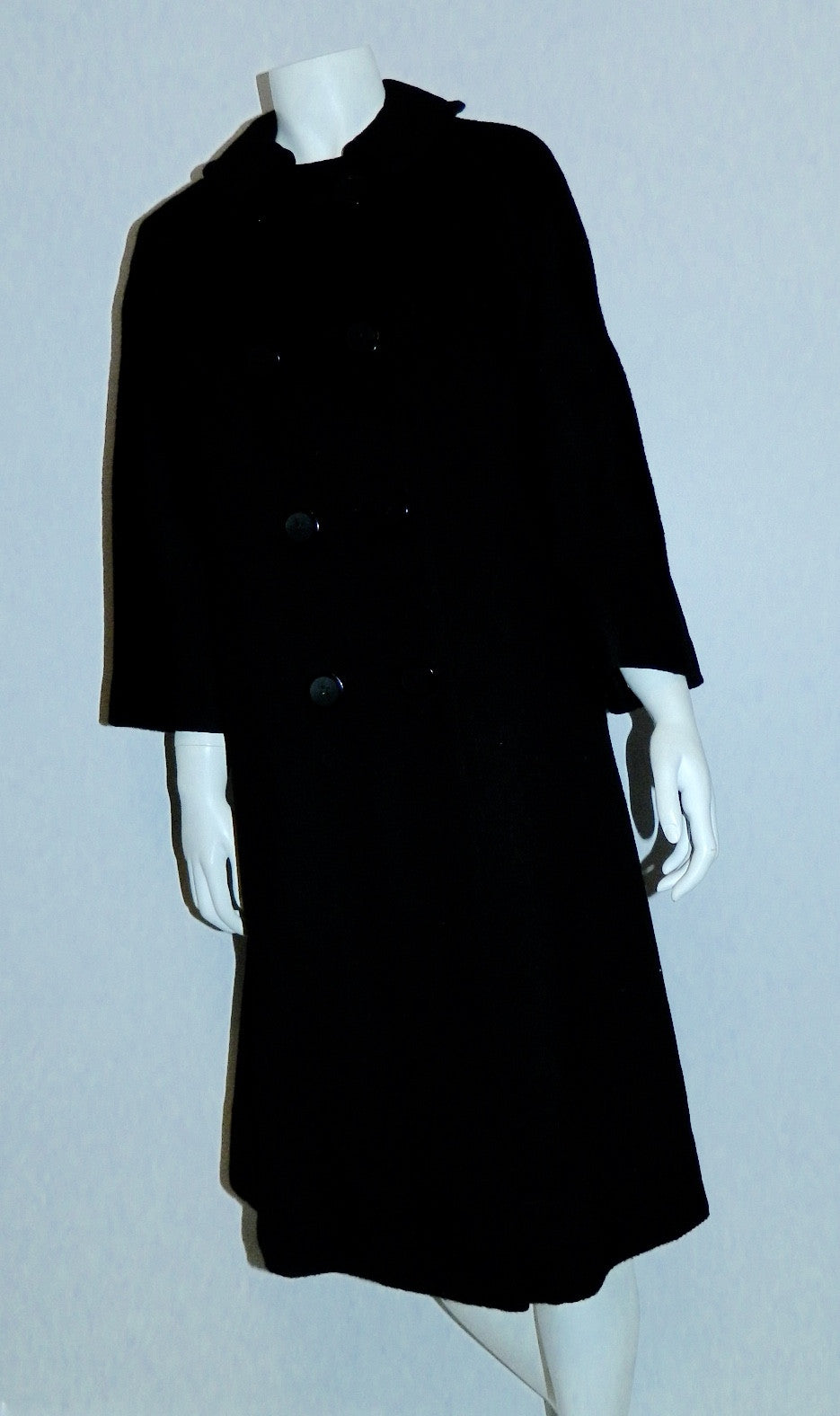 vintage 1960s black wool coat Dan Millstein pea coat L - XL
Classic and lovely black wool Dan Millstein double breasted mid length coat with 3/4 length raglan sleeves and pointed Peter Pan style collar, circa early 1960s vintage.
The outer is a wool blend with a bit of length to the nap, likely with a low to moderate cashmere content. Eight button front- round matte buttons with shiny banding- all original and in place. Diagonal slash pockets at lower front waist.
Fully lined in black rayon satin, there is a thin wool weave blanket style lining tacked to the underside of the lining, as was common with coats of this era. 
Beautifully constructed- high end designer quality- and in amazing condition- fresh and ready to wear. Gorgeous!
Handy FYI for fellow design nerds: Dan Millstein was a New York coat and suit maker active in the 1950s - 1960s. Millstein did Balmain, Balenciaga, and Chanel adaptions in the early 1950s- which appear to have been approved by said houses. Marilyn Monroe married Joe DiMaggio in a Millstein suit. Calvin Klein got his start at Millstein in 1962 as a sketch artist.
Measurements:
43" chest (21.5" armpit to armpit)
46" hips
54" hem circumference
41.5" overall length
23.5"sleeve outseams (from edge of collar seam to cuffs)