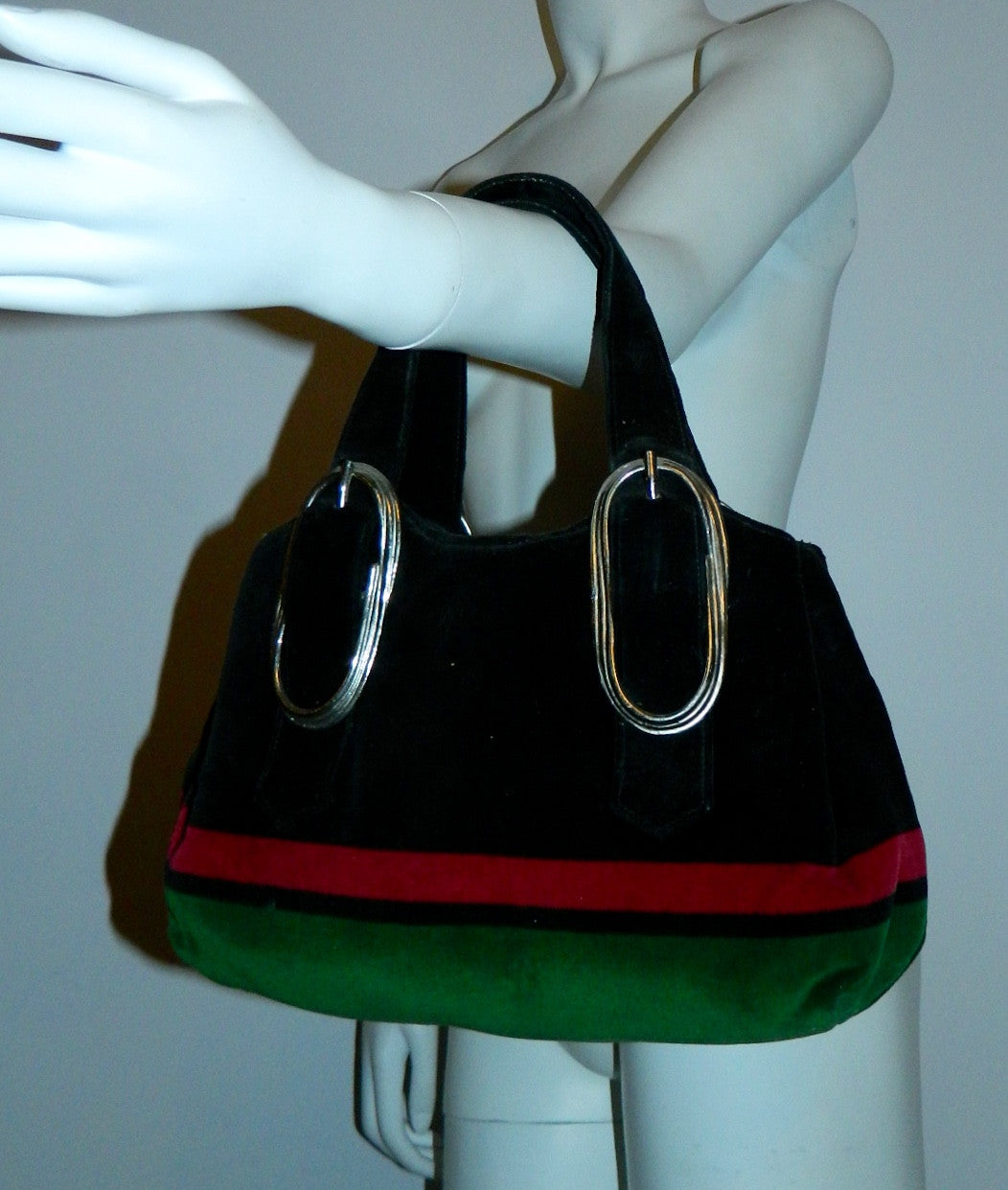 vintage 1960s printed velvet handbag LEWIS black velvet purse silver buckles
Uber- MOD black velvet Lewis bag with red and green stripes AND bold silver buckles, circa 1960s vintage.
Reminiscent of both Gucci and Roberta de Camerino, this chic retro bag will keep fellow fashionistas guessing. I've never seen another quite like it!
Two fixed length straps with working buckles (though only one hole), the oversized buckles are ovular and ribbed- they look a bit like giant paperclips.
Soft sided body with gusset- pleated sides. Three faille- lined compartments, the center one has a zip top closure. "LEWIS" logo is silver embossed on the inner top edge- slightly faint but present.
Deep red stripe along the lower body, with a black stripe between the red and green; the entire bottom is a deep kelly green. Velveteen is printed and quite plush.
Condition is very good to excellent- a couple of exceedingly minor spots to the velveteen outer. A bit of fading to the upper parts of the lining. Super clean inside and out.
Measurements:
9" across the top, 13" across the lower body at widest points
approximately 7" tall when full
bottom expands to approximately 3.5" deep with contents
handles add 6" in height- a very slim frame could carry this on the shoulder- and another set of holes could certainly be added to the straps as needed