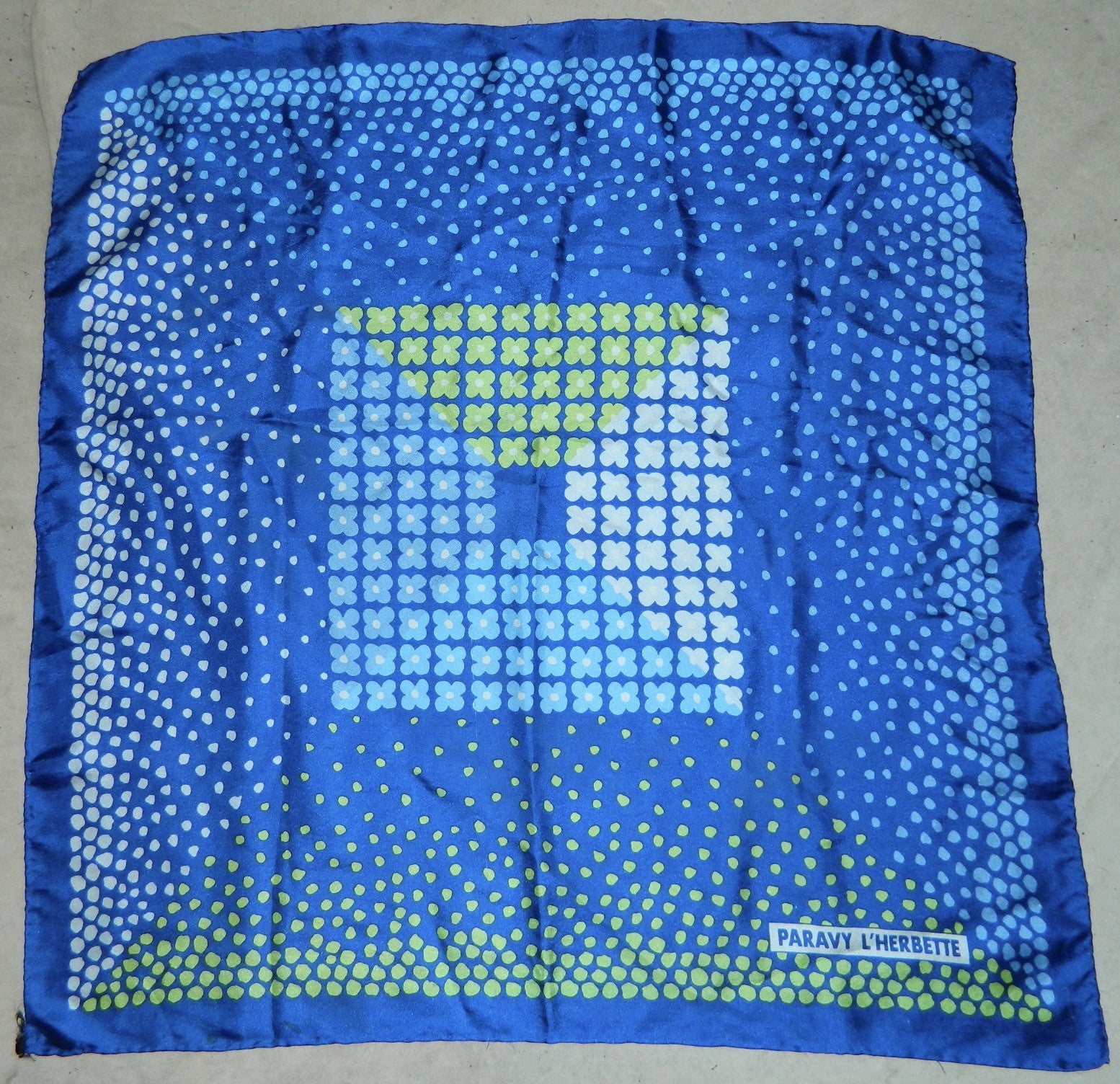 vintage 1960s silk scarf Paravy L' Herbette blue floral scarf
Beautiful and scarce Paravy L'Herbette square silk scarf, circa early 1960s vintage, in vibrant blue.
Little info can be located about the designer- I've only been able to find a Christie's auction reference for another piece included in a lot of scarves.
Purchased with many other designer scarves from the same period, the original owner preffered bold patterns in blues and greens. Lucky you!

There is a central square of daisy- esque flowers in lime, sky blue, light aqua blue and a very icy, pale blue- all have white centers.
The rest of the scarf has petals of the opposite side's central color arranged throughout.
Signed "PARAVY L'HERBETTE" in a white box on the lower corner.
100% pure silk, hand rolled, professional dry clean is on one side of the label, RN 51082 a designer's original, made in Japan is on the underside.

In good to very good vintage condition, with a few tiny pinholes, on minor run/ snag and a bit of silk shifting here and there- all minor but worth noting- easily hidden in folds and the bold design.
Of stellar quality- this pop design is perfect for Spring!

Measurements:
approximately 22.25" x 22.25"