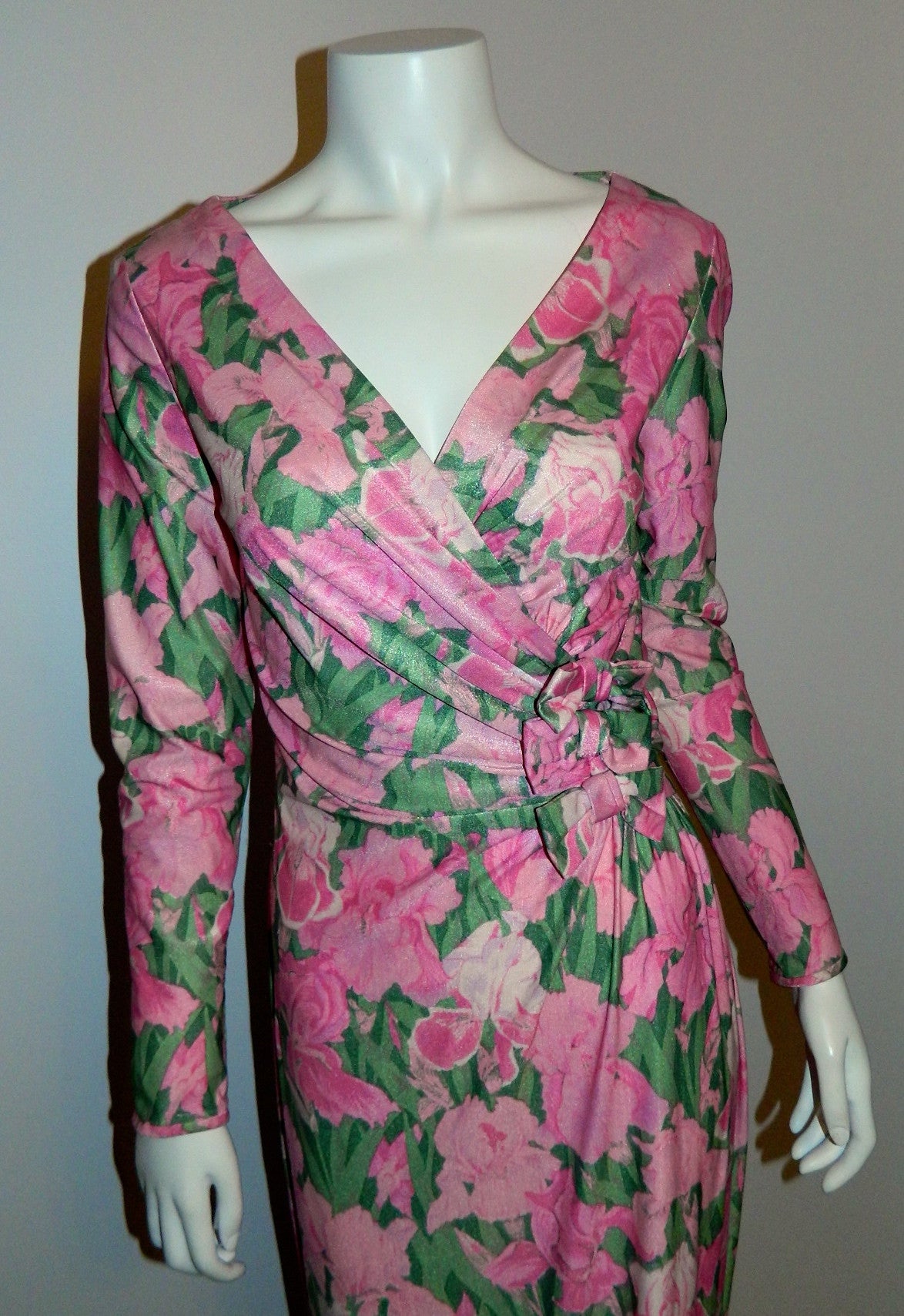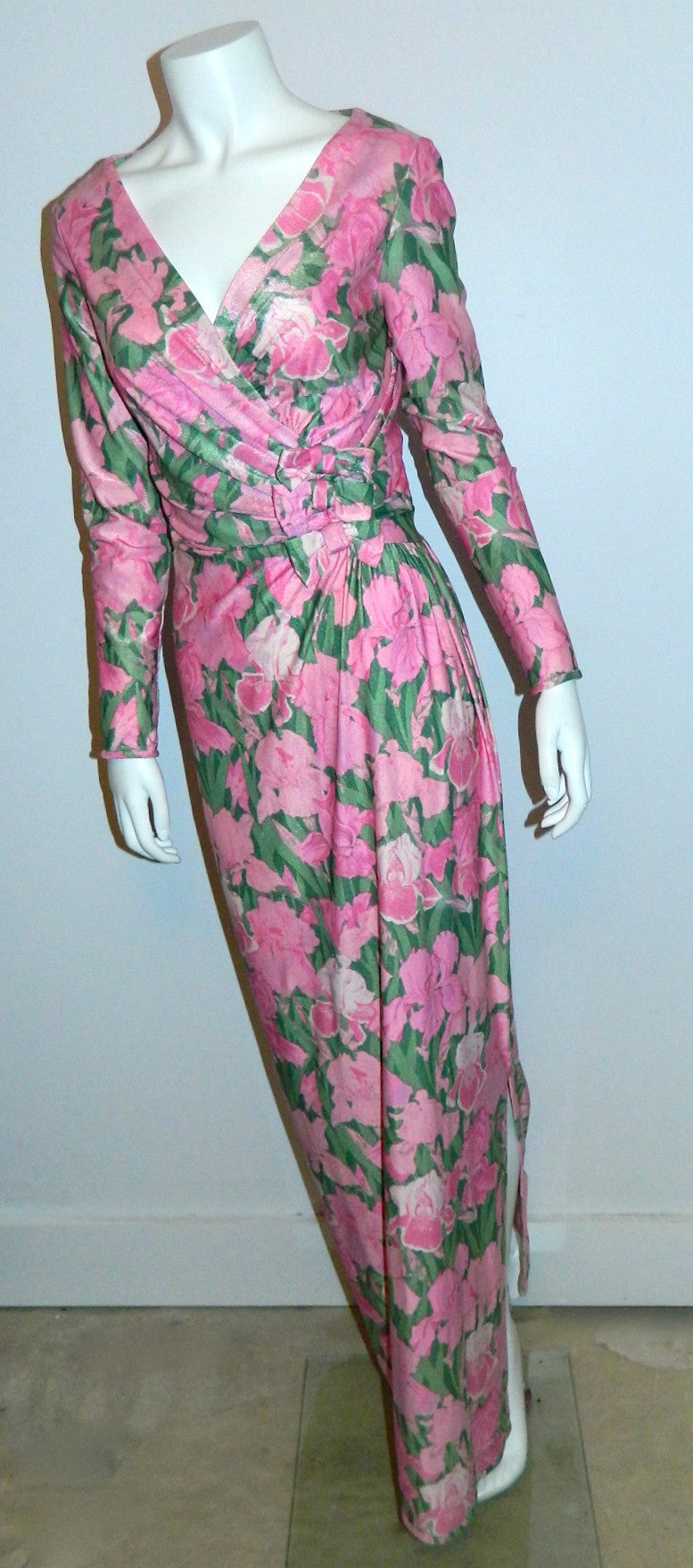 vintage 1970s Iris print dress Robert- David Morton maxi gown S
Bearded iris print wrap front dress from scarce designer label Robert- David Morton in a pop of preppy pink and green!
Circa 1970s, sweet and sexy with a plunging neckline, overlapping front (faux wrap look) gathered at the left ribcage and accented with three bow details.
Nipped waist with gathers along the left side.
Skirt is full length, straight fit with moderate left side seam slit.
Full length sleeves.
Cuffs and hem are edged/ finished in the same fabric.
Content isn't noted; fabric is that of a high end swimsuit- a bit of sheen and stretch, looks and feels like a nylon/ spandex.
Cut with a bit of cling and a bit of drape.
Sprays of pink irises with green leaves and stems on a green background- this Pulitzer- esque print is all about the awesome.
Condition is excellent to flawless- ideal for warm weather formal events.
Measurements:
"size 10" is had written on the care tag. Shown on a US modern 2-4 mannequin who would be 5'9" (if she only had a head!)
15" shoulder seam to shoulder seam
32"- 40" chest (16" armpit to armpit, with comfortable give to 20" across)
26"- 30" waist (13" across, with some give)
39" hips
17.25" bodice length (from top of shoulder to waistline seam on left side)
43" skirt length (from waistline seam to hem), 17.75" left side seam slit
60.25" overall length
22.75" sleeves