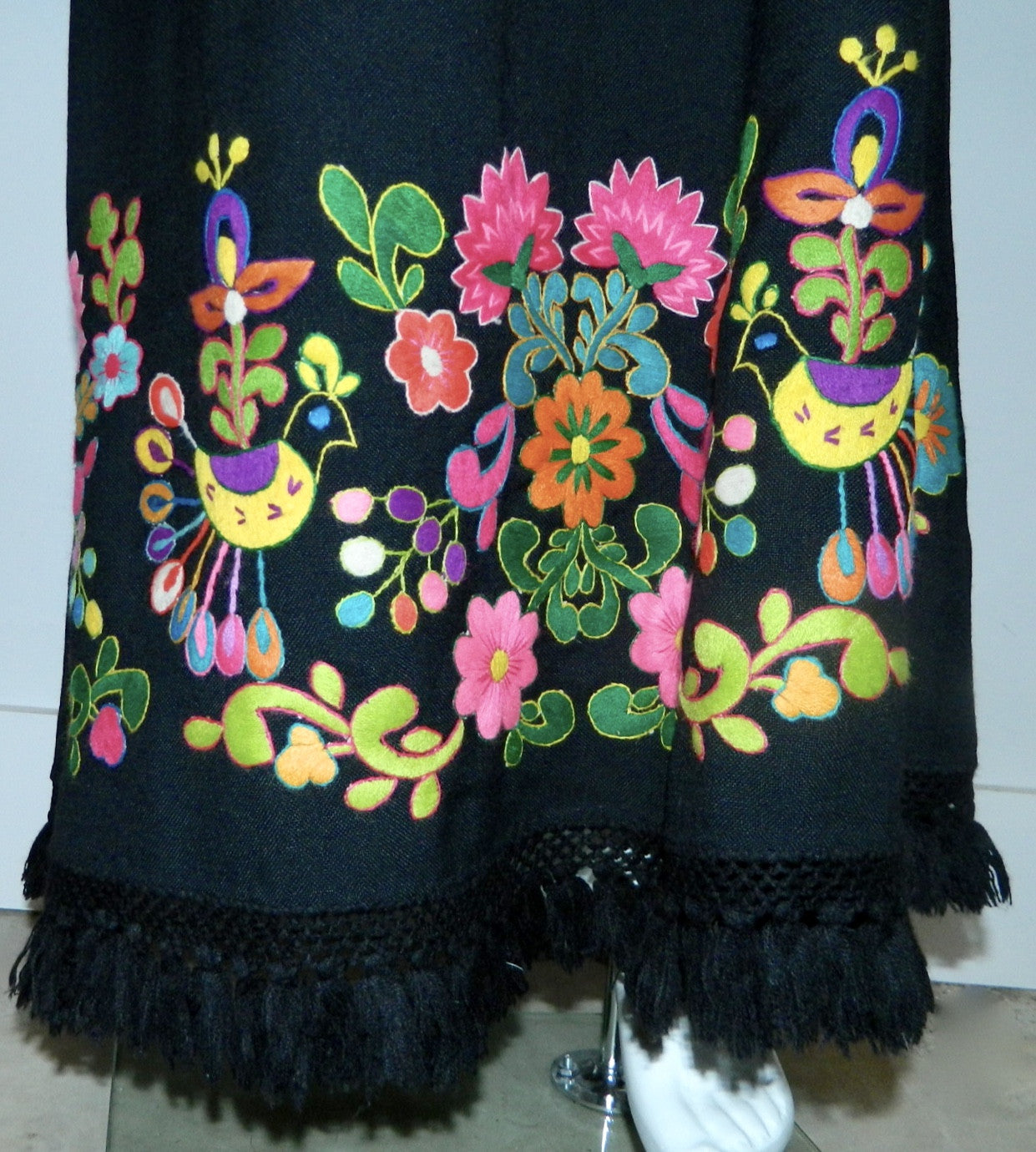 vintage 1970s maxi skirt / black wool Hand Embroidery psychedelic birds flowers Ecuador M
Black woven wool maxi length skirt with crochet fringe hem and wide boarder of hand embroidered, psychedelic birds and flowers, circa 1970s vintage.
"Masterpieces in fashion, an exclusive import from H. Fabricant, Inc." label. Content is 70% wool, 30% acrylic, hand made in Ecuador, fully lined in black rayon/ nylon blend. Hidden metal zip up the back.
Fairly simple three panel construction (one front and two back panels), two darts at front and back (each side hip and rump). A- lined shape, full length. Lighter- mid weight wool weave.
Intricate embroidery is nearly mirror imaged, in super vibrant shades- peacocks and various flora galore! Well made, and in pristine condition. An incredible retro skirt!
Measurements:
29" waist
approximately 43" hips
66" hem circumference (at wool hem)
38.5" length (From waistline to wool hem), fringe adds approximately 2.5" length for a 41" total length