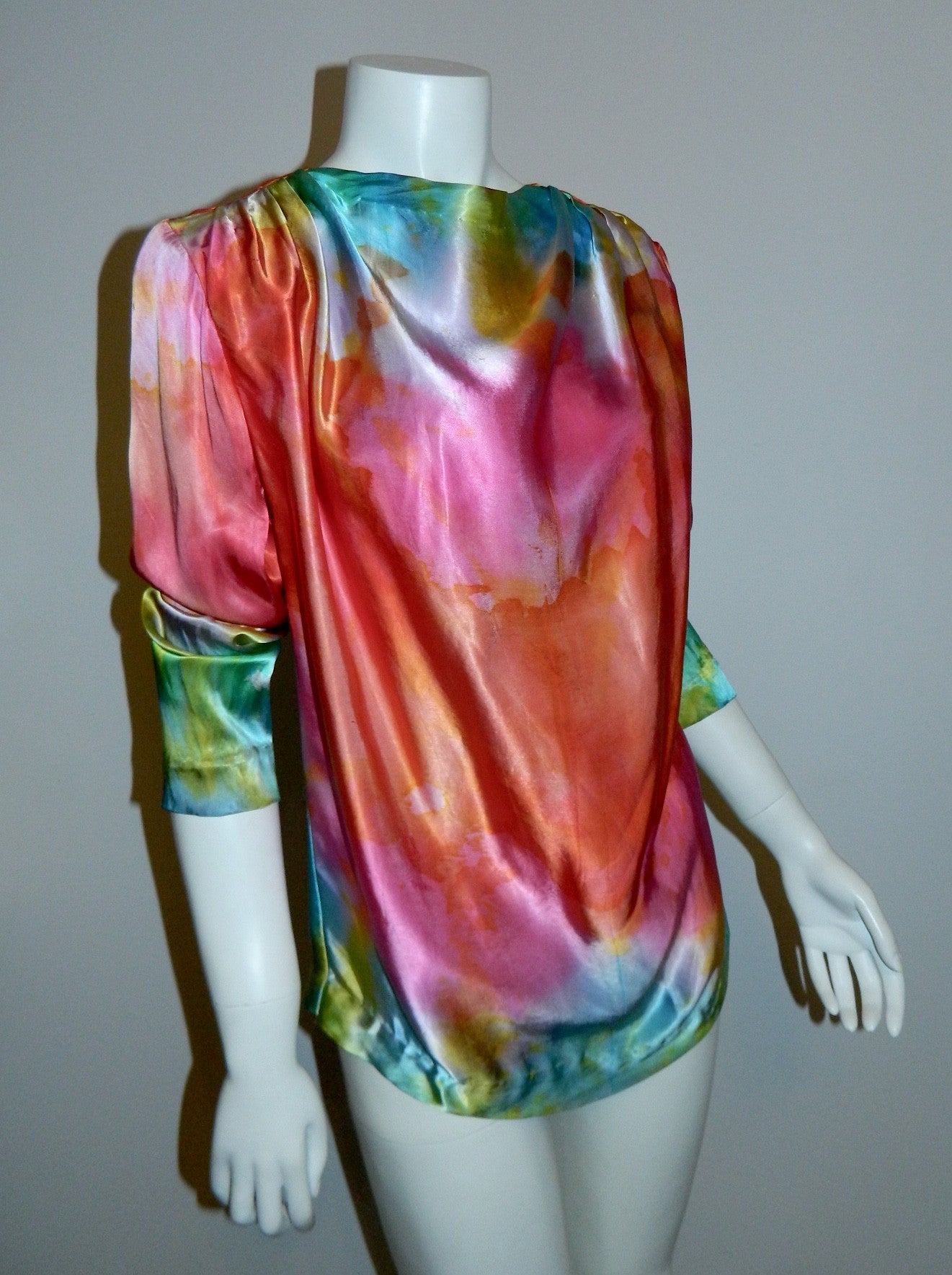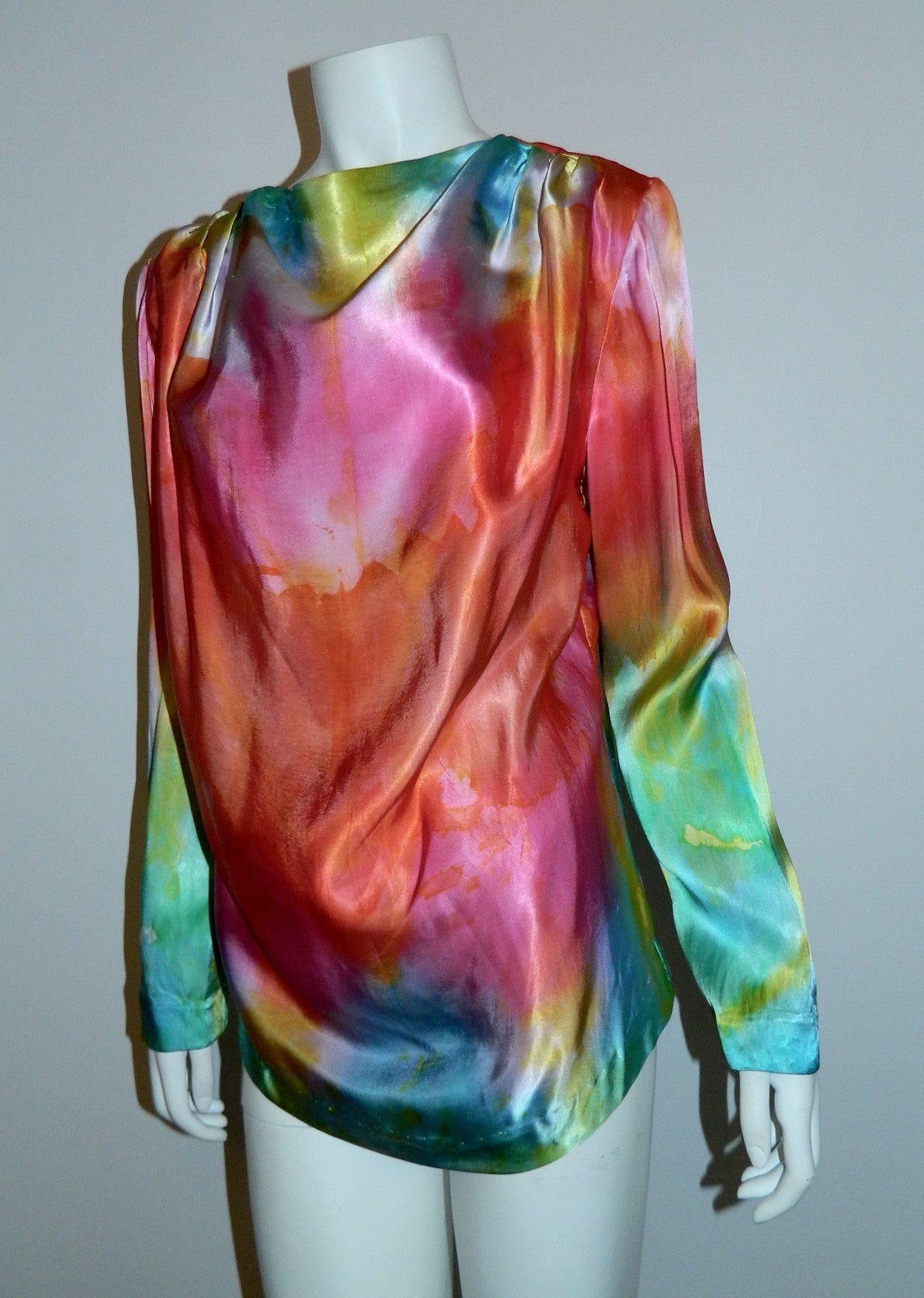 vintage 1970s satin rainbow blouse / hand dyed rayon / button back OOAK
Hand made rayon satin blouse in wavy rainbow pattern, circa 1970s vintage. 
Softly draped neckline with pleated shoulders, slightly curved front hem. Full length sleeves are slightly tapered. Six button closer up the back.
Part of a collection purchased directly from the artist, who created these for sale in the late 1970s. Each piece is absolutely one of a kind - both a piece of beautifully made clothing and a piece of wearable art!
While this piece is unworn, it has been handled and does show some light snags, areas of abrasion. Given the vibrant colora and the dyed pattern, these areas aren't terribly noticeable, but worth noting- priced accordingly.
Stunning!
Measurements:
15" shoulder seam allowance
40" chest (20" armpit to armpit - designed to drape a bit)
37" hem circumference
28" length at front center hem
23.5" sleeves