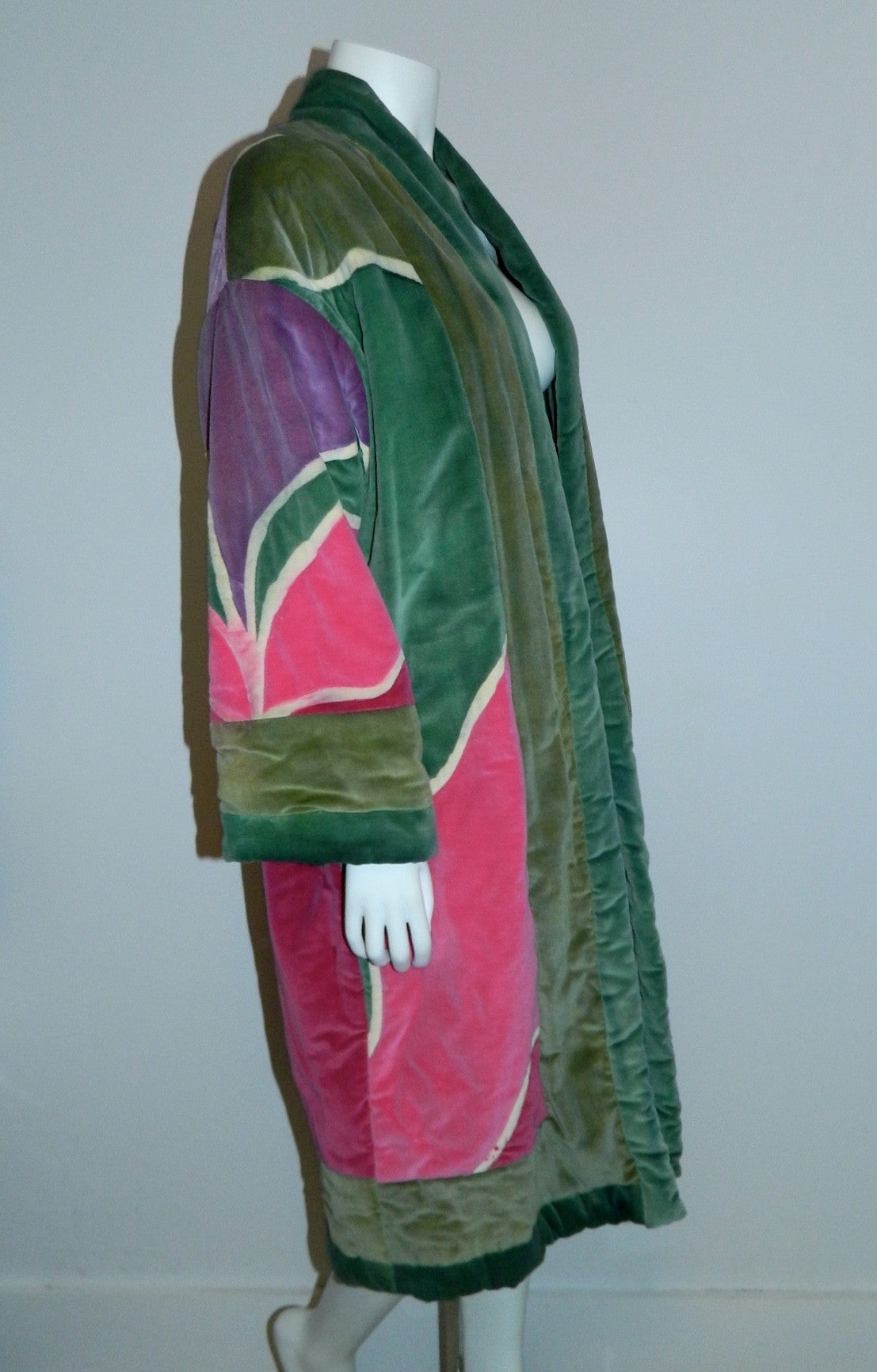 vintage 1970s velvet coat / reversible sleeping bag coat / kimono jacket artist OOAK
Stunning reversible velvet kimono style filled open front coat, circa 1970s vintage.
One side is brightly pieced in hot pink, deep fuchsia, lavender, shades of mossy green, and white; quite reminiscent of Pucci in terms of color and scale, while harkening to an Art Deco sensibility. The opposite side is solid green.
Very soft and plush cotton velvet with light padded fill, mid weight. On seam slash pockets on the patchwork side.
Save for some light color bleed on the multi- paneled side, this is in excellent condition and appears unworn.
Designed and made by a local artist in the 1970s for sale, purchased directly from said artist along with many hand dyed silk and rayon pieces. Absolutely one of a kind and extremely chic- wearable art!
Measurements:
20.75" shoulder seam to shoulder seam
22" across the chest- as measured across the back given the open front, and allowing a bit of room for padding
22.5" across the hips (as above)
23.5" across the hem (as above)
42.5" overall length
18" sleeves (dropped shoulders)