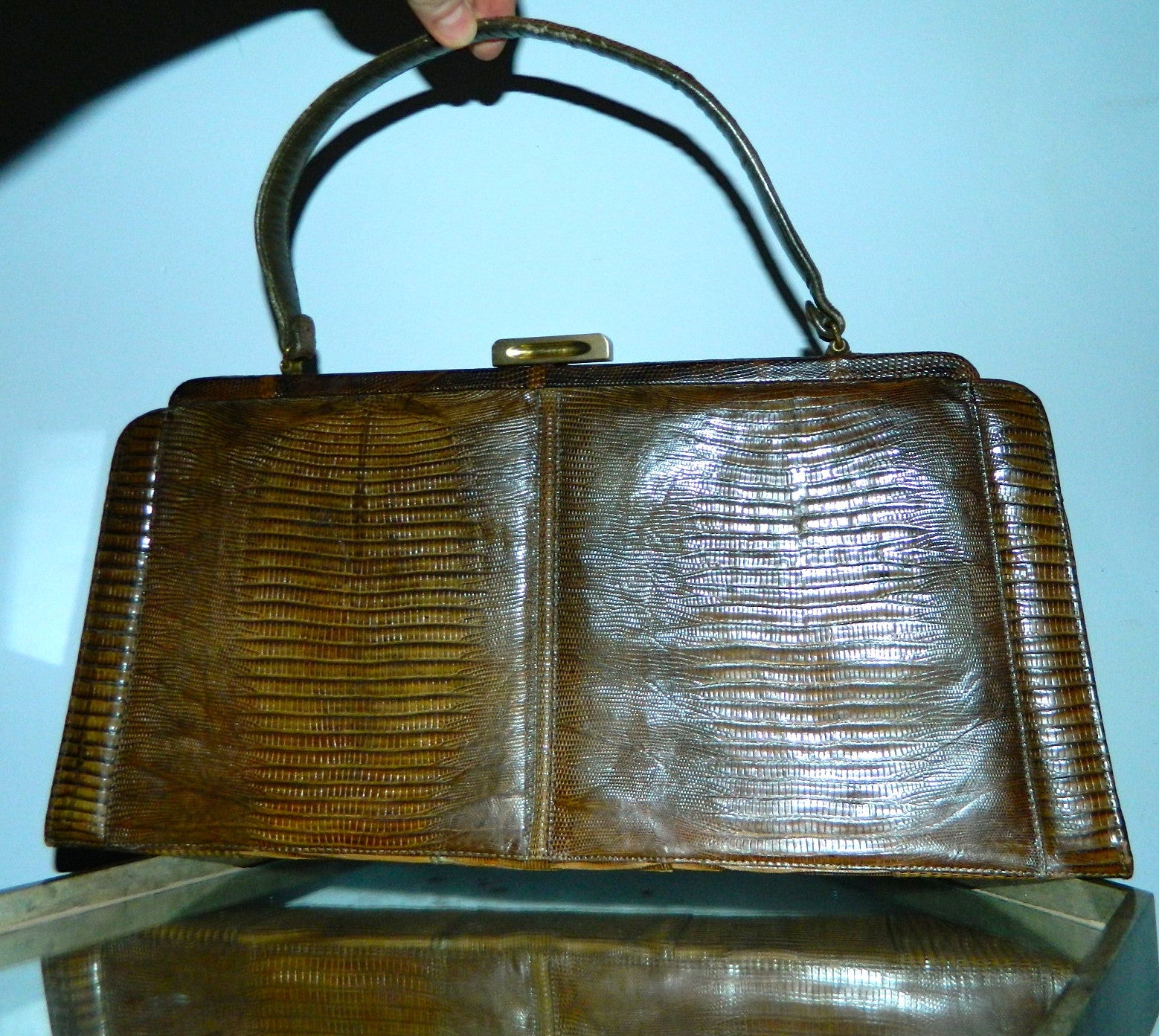 vintage brown TEGU lizard handbag Palizzio 1960s purse
Tegu lizard paneled bag by Palizzio, circa early 1960s vintage.
Very large size, in an oblong trapezoidal shape, wonderful shade of nut brown.
Frame closure is covered in Tega as well, brassy golden bar clasp at top center.
Two large panels front and back, they lay on top of strips along the center and sides.
Large panels are perfectly placed- note the scales and centering.
Strap is hand carry/ forearm length and can fit onto the shoulder of a smaller frame, as shown.
The top of the strap is Tegu, the underside is leather.
Interior is fully lined in off- white vinyl, with several pockets for organization. 
Condition is very, very good with light signs of use- there is light edge wear to the edges, corners, edges of strap- please see photos.
Structurally solid, beautifully placed Tegu panels, four metal feet to protect the bottom.
No cracking.
Very clean interior.
A really lovely retro frame exotic bag!
Measurements:
12- 3/4" across the top frame edge, 16" across the bottom
7- 5/8" high (excluding clasp)
3" deep (at bottom)
the strap is 15- 1/2" end to end