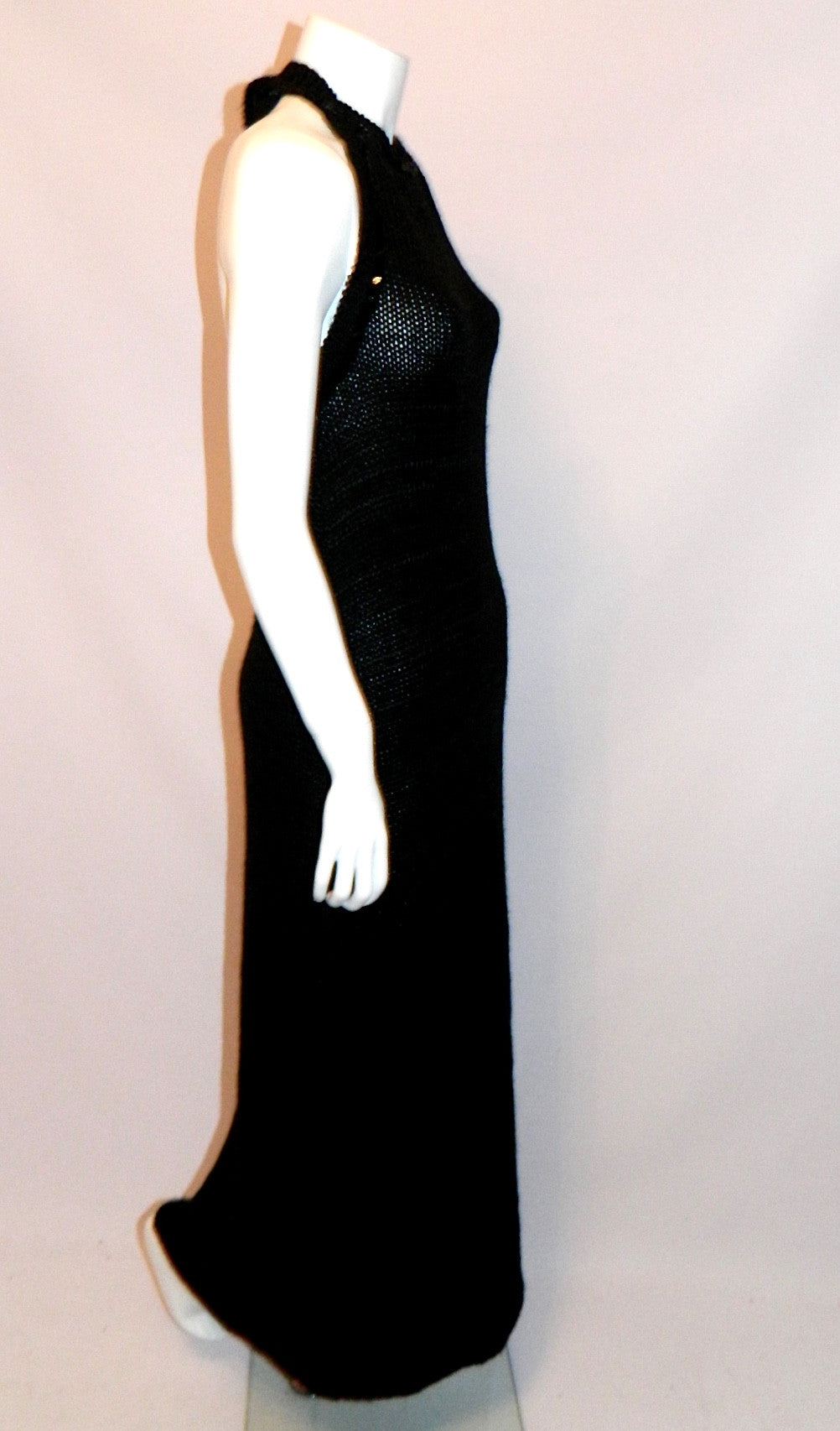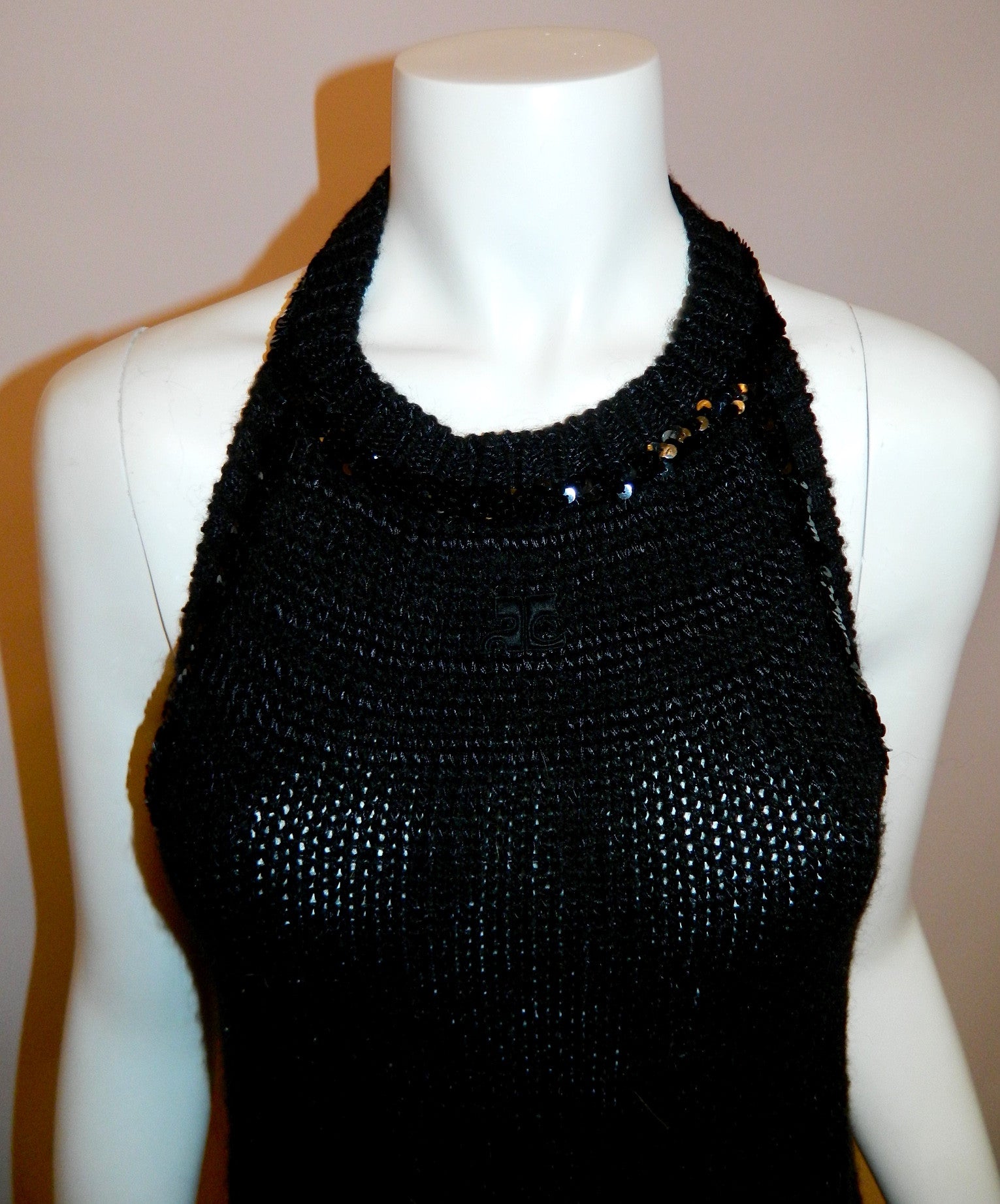 vintage COURREGES dress / 1960s MOD black crochet knit halter maxi gown XS
Circa late 1960s vintage- a very rare black knit Courreges halter neck maxi dress with sequinned detailing and embroidered logo at neckline.
Tagged size "A" (modern US XS or so), original hangtag from Courreges in Washington, DC is attached.
Modele/ style: 27868 dates this dress to 1968.
Style is also hand- written on the original tag.
Selt tie neck- the rows of black sequinned disks start at the ends of the ties, come around the neck and swooping side seams, continuing to the low U- back.
Mid to larger gauge knit, with a bit of give, 20% acrylic, 15% wool, 65% viscose- there is an almost mohair effect to the weave, with some shimmering thread sections- see close-up photos.
1" wide reverse knit hem has this same sublte sheen all the way around.
Streamlined fit through the chest, waist and upper hips.
Long skirt is very, very slightly A- lined to the hem.
A bit of black woven backing runs from nearly the ends of the ties, down the front seams, ending before the side seams start at the upper waist area.
Unworn, and in flawless condition- not a pill, run, snag or issue to report.
A highly collectible designer dress from the house of Courreges- a museum worthy piece!
Measurements:
for reference, the dress is shown on a manneqquin with a 32.75" bust, 24.75" waist and 34.75" hip
8.75" acros the top edge of the neckline
14.5" chest coverage- which can easily stretch to 18"
16" across the waist area/ 32" waist, with give as needed
18.5" across the approximate hip area/ 37" approximate hips, with give as needed
24" across the hem/ 48" hem circumference
59.25" front length (from top center edge to center front hem)
44.5" back center length (from lowest point at U- back to hem)