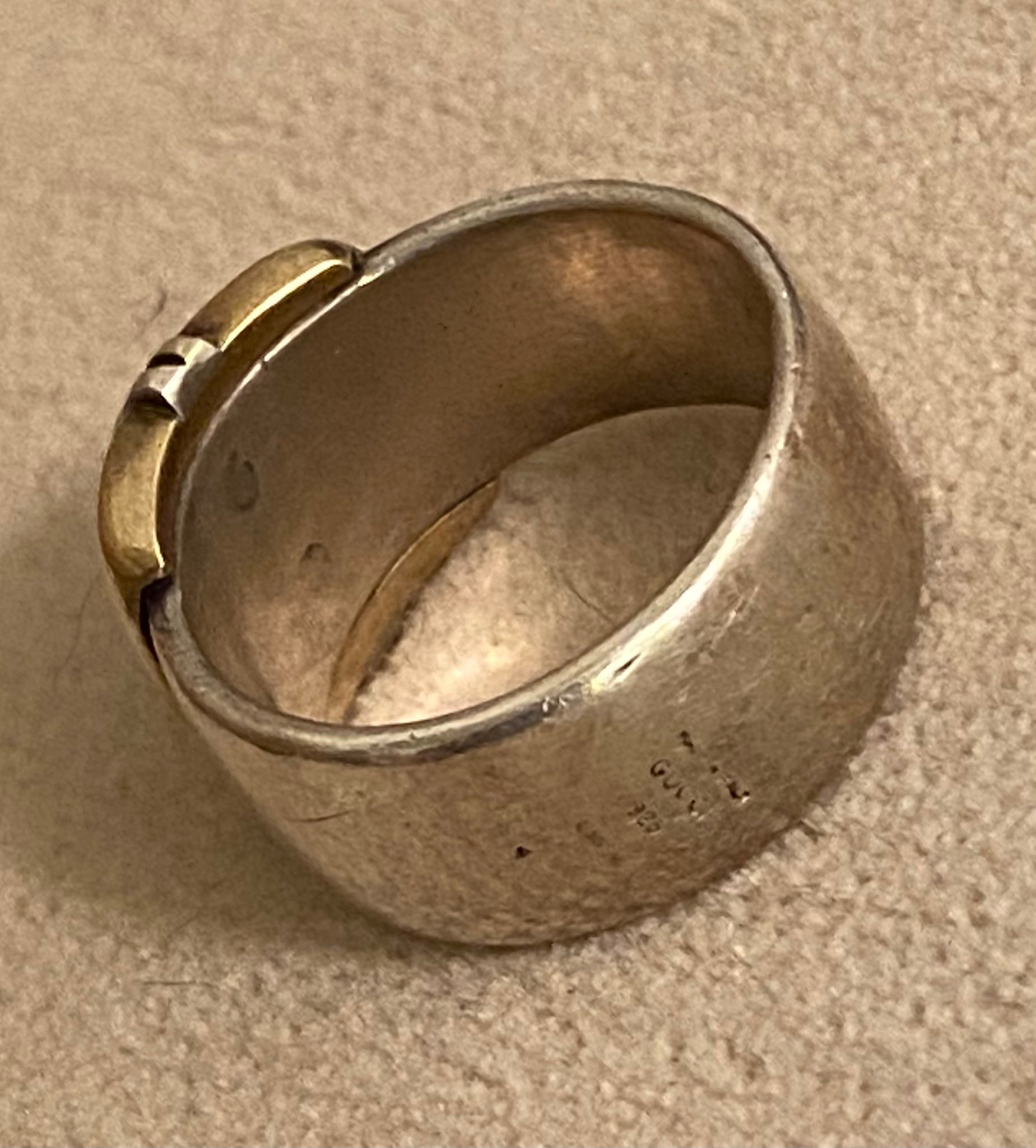 vintage GUCCI ring Sterling Silver Gold buckle motif 1960s tank ring cigar band fine jewelry
Circa 1960s vintage Gucci sterling silver tank ring with gold buckle design, made in Italy. Modernist, timeless design. Measures to about a US size 9 to 9 1/4, as shown. Please allow for the width of design to accommodate. 
Wear and dings and dents commiserate with use and age - lovely patina to all surfaces, in good overall condition. This appears to have been resized (up) many years ago, most visible from interior, and "Gucci, made in Italy, 925" is on the exterior of the ring (common with Gucci fine jewelry pieces), but not centered on the back of the band. This is also marked for gold (buckle portion) and I am fairly certain it reads 18 k (again, most common with Gucci pieces), but it is all but illegible. 
Actual weight of 16 grams, this is a heavy, well made item of designer fine jewelry - and the only one this Gucci collector has ever seen. An incredible piece!
band is 10 mm high, buckle is 16 mm high and spans about 18 mm along the top curvature of the band