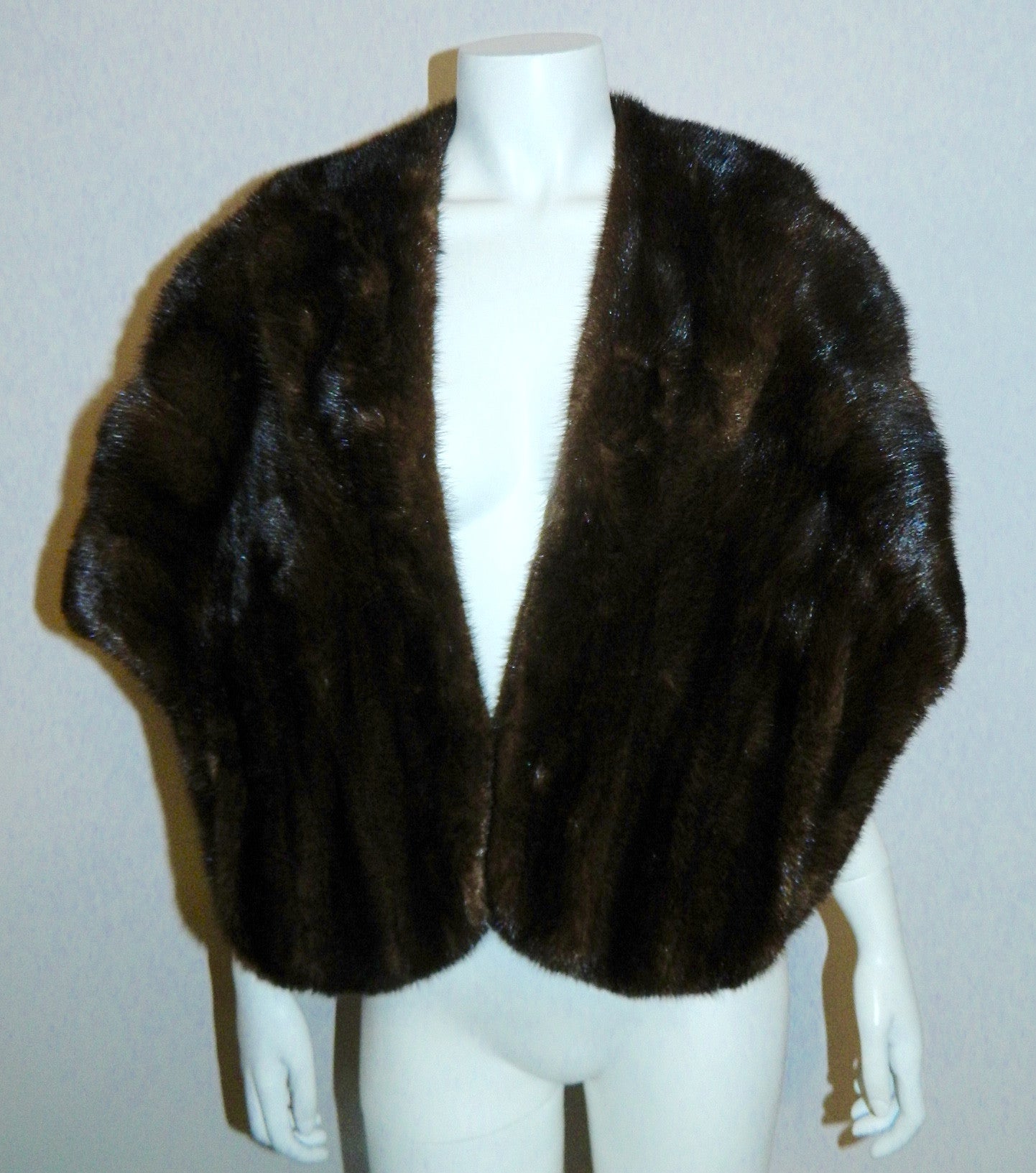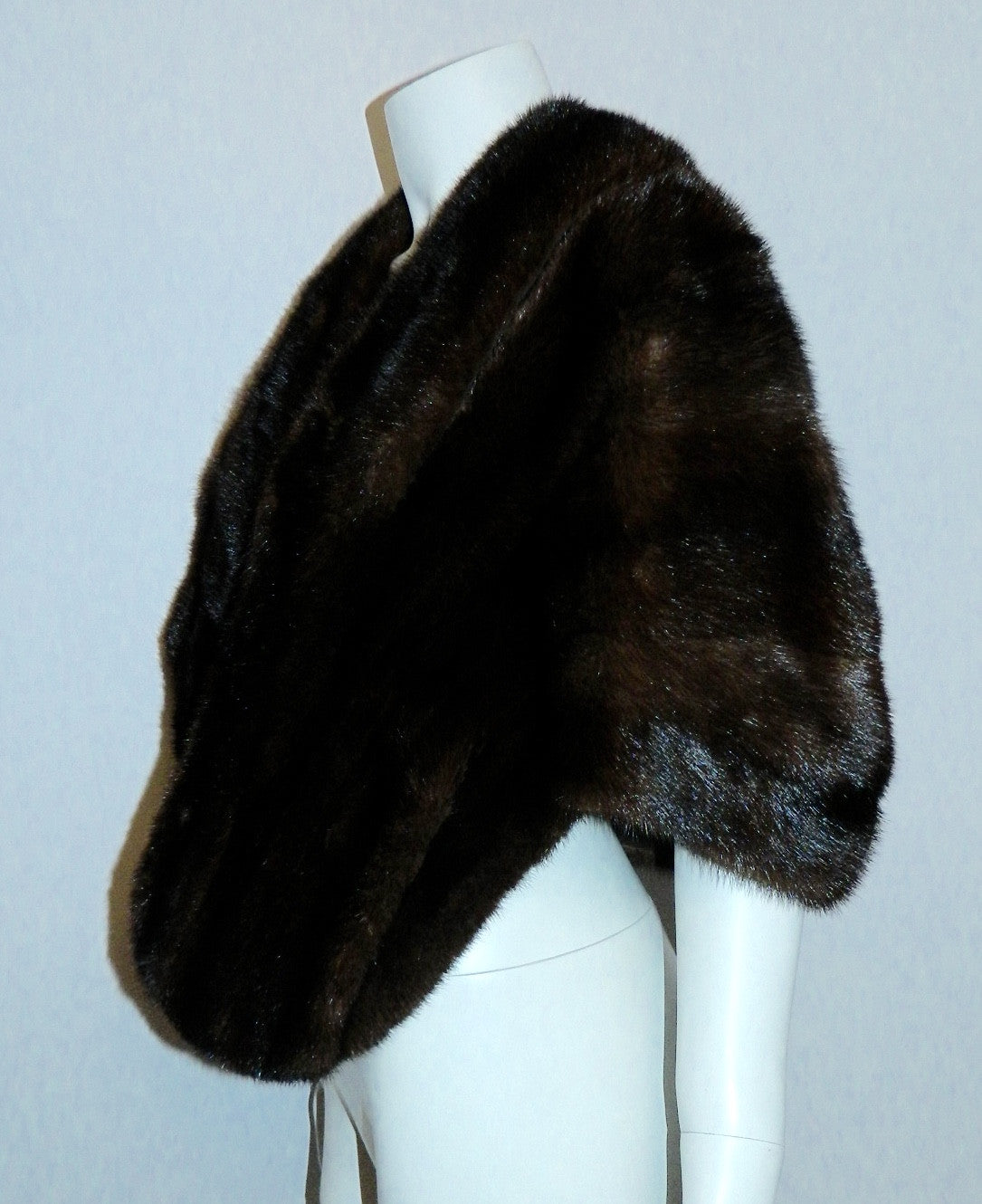 vintage mink stole 40s / 50s Mahogany brown JANDEL curved capelet jacket OS
Stunning dark brown / mahogany mink stole from Jandel Furs in Washington, DC, circa late 1940s - early 1950s. 
Interesting curved horizontal construction across the back, which morphs into vertical shape once the lengths of fur loop over the shoulders. Slightly rounded front ends with slash pockets for hand warming and securing, curved dip to the back hem. While constructed to highlight these pelt seams and exaggerate the shape, the back center vertical seam is all but invisible. Short shawl lapel detail overlay.
Fully lined in similarly seamed brown rayon satin fabric. Patch pockets at the ends on the interior as well, one has late Deco style initials "RCG".
Condition is very, very good or better. Beautiful coloration to the mink, wonderful sheen and consistency to the guard hairs. No splits, cracks, damages, missing patches under exceedingly close inspection. Really well kept piece. Soft, quite warm, and completely luxurious- an absolute stunner!
Measurements:
for point of reference, the mannequin is a US 2- 4 and this easily fits "her"; this style allows for a range of sizes
20" drop from neckline to the outer sleeve end
24.75" overall front length- from top of shoulder to curved end
19.25" back center length
28" across the hem / 56" sweep